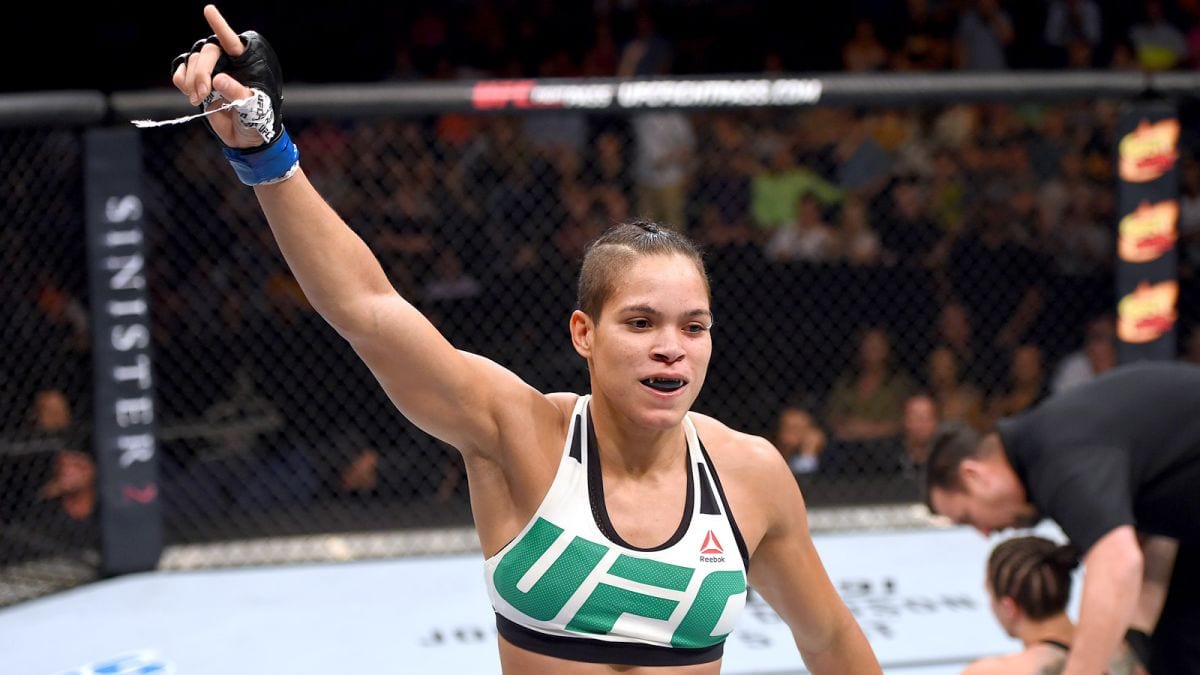 Amanda Nunes is putting aside her ambition of becoming a two weight women's champion for the time being and will be re-matching Valentine Shevchenko and defending her UFC bantamweight title in the near future.
The fight has plenty of interest, with the two having fought at UFC 196 in a three round fight. While Nunes walked away with the decision on that occasion, she appeared to be fading in the third, causing many to question what would happen if the duo had another two rounds to go.
According to Nunes though, another two rounds doesn't matter if she finishes the fight early.
"I think [Shevchenko] is a pretty tough opponent," Nunes said, speaking to the Las Vegas Review Journal. "She did very good work [against Pena], but I know Julianna got caught. I think even Julianna Peña didn't suspect that [armbar]. She made the mistake and she got caught. But, I think Valentina is a hard opponent, but I beat her already and I'll beat her again. This time, I will finish her."
Recently, Nunes made headlines for taking time to publicly apologize to former champion Ronda Rousey for the series of mocking memes and Tweets she sent out following their fight at UFC 207.
"I was very upset, very mad because how [the bout] was promoted, and I was the champion and I did not have the credit I was supposed to have," Nunes said. "I feel like everything was about her, and I never fight mad before. That one was the only fight they made me fight mad. I was sad and hurt. They hurt me, and after the fight I can't control myself. I said bad words, and I know I have a lot of kids and a lot of people that didn't want to hear that.
"But I was so upset, I was so hurt. That's why I decided to post that, like a couple weeks after the fight because I was better now. I kind of heal everything now.
"Ronda Rousey was huge, we know what she did for the sport, especially for women's MMA. I know that, and I respect her for that — but I was the champion. I supposed to have credit as well, that's why we have the belt. Now everybody is going to treat me better."
Comments
comments