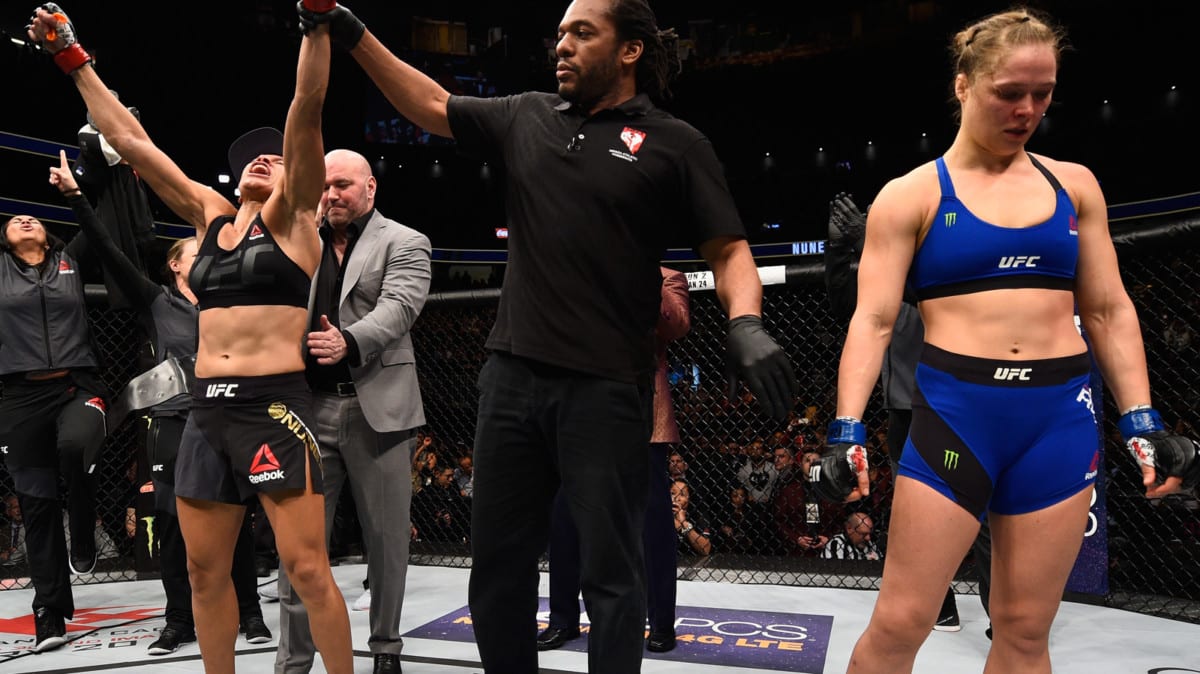 It's been more than a month since Amanda Nunes stunned Ronda Rousey at UFC 207. It took just 48 seconds for Nunes to defend her women's bantamweight crown from the person who had once held the championship in an iron grip, as the Brazilian slugger forced the referee to intervene after landing numerous unanswered blows on the title challenger.
In the immediate aftermath of the fight, and with adrenaline coursing through her veins, Nunes seemed to criticise both Rousey and her trainer Edmund Tarverdyan, suggesting that Rousey was an afterthought in the sport and that she had been prepared insufficiently by her coach.
After knocking Rousey out Nunes brought her finger to her lips and mimed a request for silence from Tarverdyan. She continued her criticism of Rousey when interviewed by Joe Rogan moments later.
"She's [Rousey] going to go do movies. Forget about her. She has a lot of money already. We have vision and a lot of talent. Forget about Ronda Rousey. I'm the real champion", Nunes said to Joe Rogan in her post-fight interview.
These comments didn't go down particularly well with Rousey's fans, who labelled the champion as bitter and classless and it seems now that the dust has settled, Nunes has thought better of her post-fight actions and has issued an apology on her official Instagram page.
"Let me take a moment to explain myself," Nunes wrote on Instagram. "I was overwhelmed with adrenaline, emotion, and hurt at the time. I held so much in during the weeks prior to my fight with Ronda.
"I might have said or posted some things at the time that I now realize was not the right thing to do. I want to apologize to Ronda. Her fans and mine and the UFC as well. Ronda is an amazing athlete and has done so much for this sport, especially for the women."
It's unlikely that the two will ever meet in the octagon again after Dana White all but confirmed Rousey's retirement over the weekend but at least the hatchet appears to be well and truly buried between the two — from Nunes' perspective at least.
Comments
comments