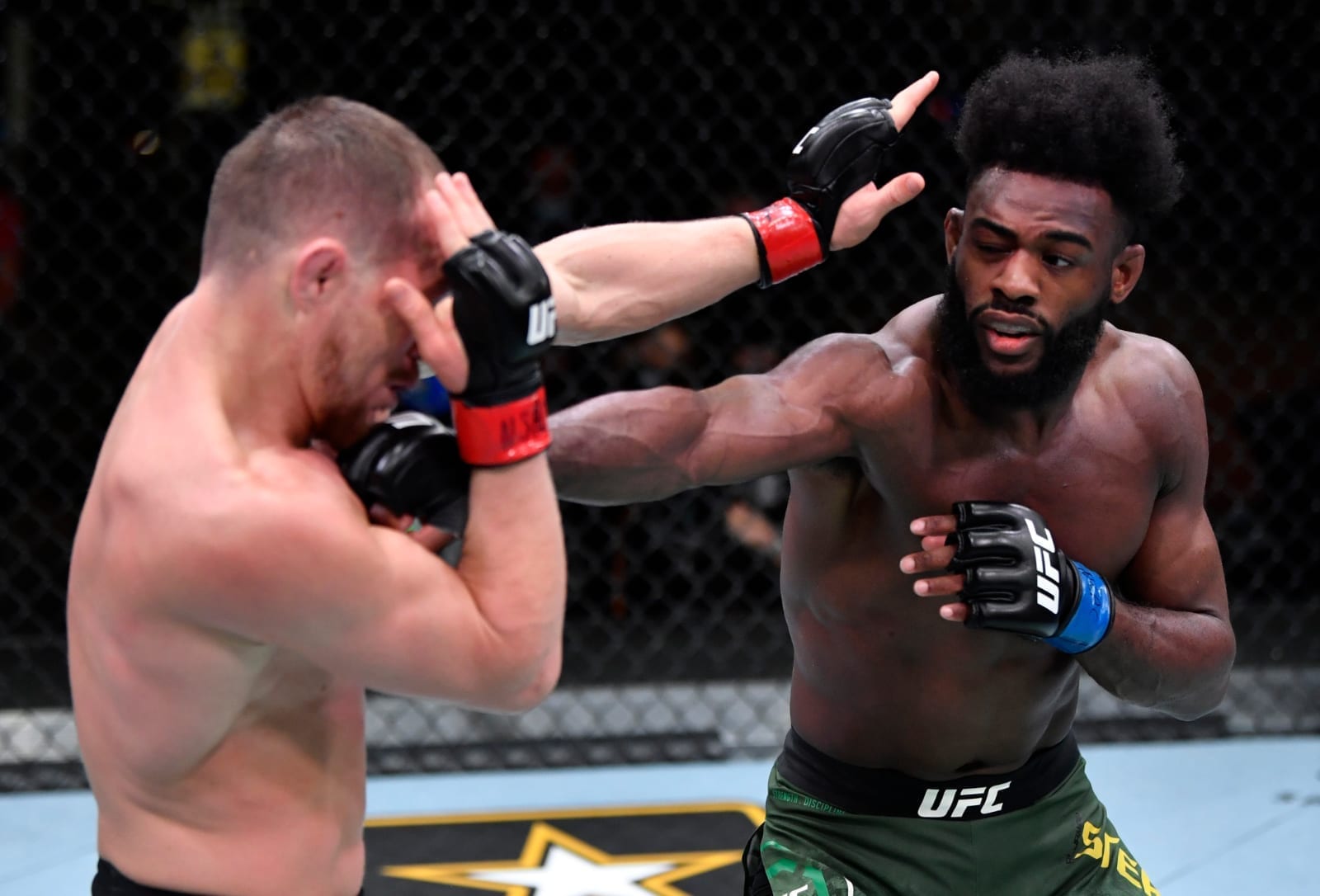 Any brief analysis of the summit of the UFC welterweight rankings will show that one potential matchup stands out.
Colby Covington, who is coming off a win against arch-rival Jorge Masvidal but who also holds the baggage of two prior defeats in world title bouts, sits one place above Khamzat Chimaev, the surging unbeaten contender who has dominated every fight he has been in barring one — and that was the only other time he faced someone who had fought for the title, Gilbert Burns.
It would also be fascinating matchup of styles. American wrestler versus its Chechen equivalent are two branches of the same tree but with enough differences between them to make it more a more than interesting proposition, particularly when Chimaev's submission prowess is factored in.
But according to UFC bantamweight champ Aljamain Sterling, this type of armchair matchmaking is likely a fantasy as he doesn't believe that Covington would accept the fight if it was presented.
"It seems like he (Covington) just wants to take the top-name guys — and he's smart,' Sterling said on his YouTube channel, via MMA Junkie.
"Why is he going to take on a young killer like Khamzat? It's a tough fight for him stylistically because it's a bigger wrestler, and even though Colby is a really good wrestler, he's fighting almost a mirror image of himself — except the guy with really good submission skills."
Sterling added that the welterweight division appears in rude health at the moment, including Belal Muhammad and Sean Brady who will fight UFC 280 in five weeks time.
"When I look through the rankings, I see a guy like Belal Muhammad who may not be the strongest grappler, but he's a strong-built dude who uses a grinding style to press you against the cage to neutralize your position, beat you up with knees, and if he can get the submission, he'll get the submission. He's a strong, shredded dude. Then you've got Sean Brady — more or less the same thing, but except he's more of a (Brazilian jiu-jitsu) specialist, in my personal opinion.
"I think it's going to take a guy, or should I say style, like that for Chimaev to run into that's going to be his equal. Maybe (Kamaru) Usman — I think he can thwart some of that off. But then I think if he gets Usman down, how does Usman get back to his feet?"
Comments
comments