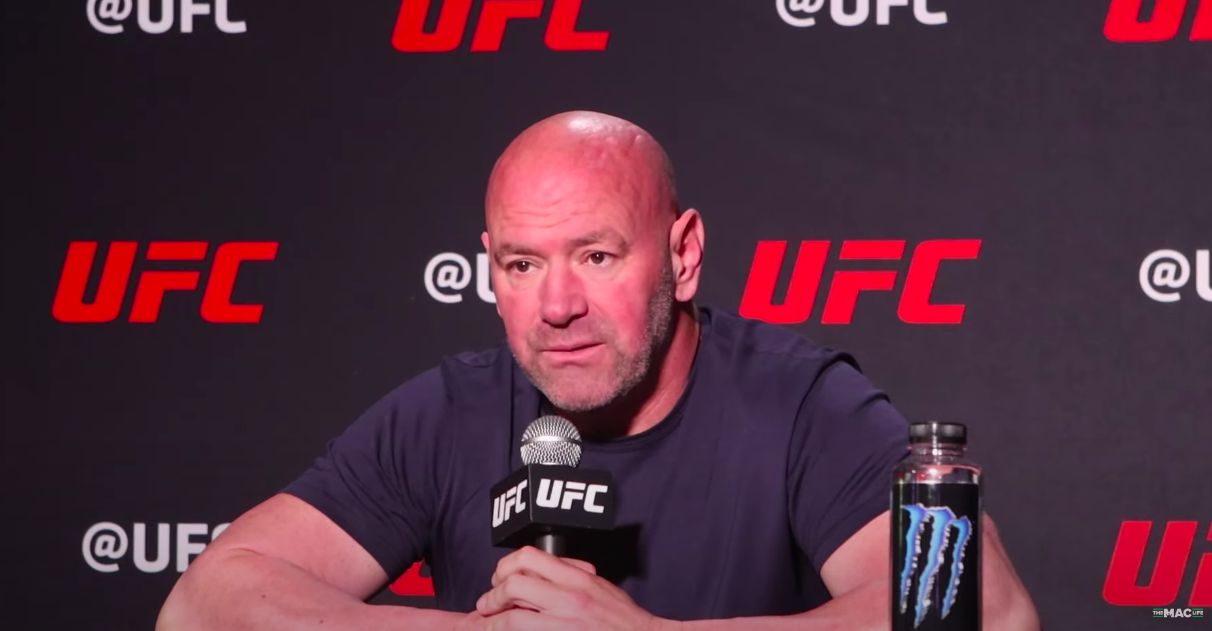 This time a week ago little did Dana White know that he was hours away from cancelling a press conference and rearranging the top three fights on a pay-per-view card.
Now that UFC 279 is safely in the books and the dust has begun to settle, White has taken stock of what remains after one of the more unusual fight weeks of his career. Nate Diaz is, of course, gone barring a dramatic late change of heart from both parties with regard to a new contract but the man who he was supposed to face in the main event, Khamzat Chimaev, also came away with a win but with his momentum stalled somewhat by the jeers of the Las Vegas crowd.
"It was a nutty week," said White to the media, including TheMacLife, on Tuesday in Las Vegas.  "The whole week was nutty in every way that it could possibly be nutty — but I wouldn't say by any stretch that it was a bad week for Khamzat Chimaev. You all know what I think about Kevin Holland, what I think of him as a person and as a fighter, and goddamn Khamzat made that look easy and look quick. He's an absolute beast."
But he also hinted to the dark arts which occurred in huddled corners to save the event at the eleventh hour.
"A lot of stuff went down," he teased. "A lot of stuff that you didn't see and people will never hear about."
This proved to be a preamble to White addressing a conspiracy theory floating around online: Chimaev's weight miss was choreographed because the event was trending particularly positiveely.
"I heard this thing today — and again, I don't know how true it is… Pat Miletich was saying  that we told Khamzat not to make weight because we weren't selling tickets," he said.
"The f*cking show was sold out going in to that day of the weigh-ins. I don't know if Pat really said that but if he did, he has to be the dumbest motherf*cker on the planet. I mean, do you know how fucking  stupid you have to be to even think something like that let alone say it publicly?
"We're regulated by the Athletic Commission, and if you think that we told Khamzat Chimaev then Khamzat shows up and the fans are all pissed off at him and stuff. This [Pat] is a guy that was actually in the sport, training and fighting. If Pat really said that, holy shit. We might have to send him out to the clinic here, the brain clinic and get him f*cking checked out."
There was a late twist. White was informed that it wasn't Miletich who coined the theory, but rather Brendan Schaub.
"Oh, it wasn't Pat Miletich? I apologize to Pat Miletich then… That makes sense."
Comments
comments