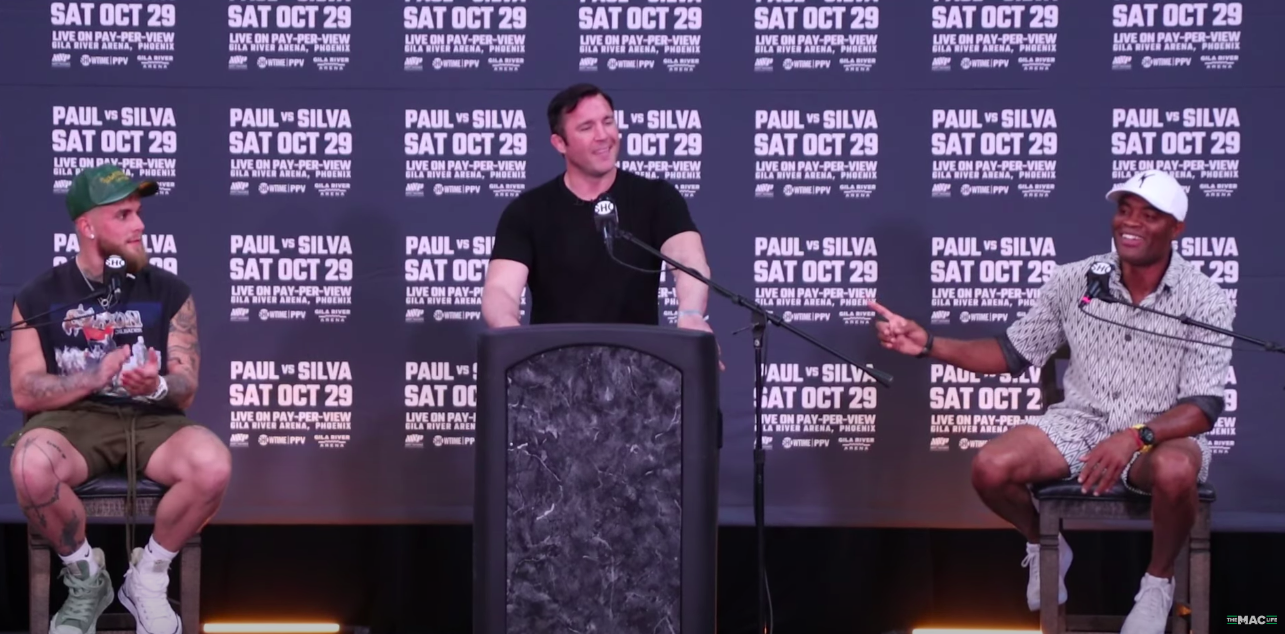 Anderson Silva's status as an iconic figure in mixed martial arts is an opinion that is held by many.
The Spider, the legendary former UFC middleweight champion, fought all manner of opponents across three weight divisions in his record-breaking career in combat sports, but on October 29 he takes on a different type of challenge in Jake Paul, the boxing neophyte who continues to elbow his way into the position of being a legitimate prizefighting commodity.
Two MMA champions have been in this position already, and both Ben Askren and Tyron Woodley were knocked unconscious by the former Disney star when they stepped into the ring with him, but speaking at Tuesday's press event in Arizona Silva is unconcerned as to any potential impact the Paul fight may or may not have on his legacy.
"I continue training hard every day in my life, I never stop," Silva said to the media, including TheMacLife. "Now my focus is only in boxing. I help my kids train [in other combat sports] but my focus is only boxing. I feel it's necessary to respect my fans and continue training every day, and I will never stop.
"I promise I will go do my best to make a good show for everyone here.
"My focus now is on this fight because this fight is very important for every single new generation, and my generation too. I believe in one thing: if you love something you can do anything, if you believe in yourself you can do anything. That's why I'm here today because I never stopped believing in myself."
"Everybody says, 'oh, why do you go fight with this young kid he's not a real fighter.' It's not about losing or winning, it's about how much I love this and how much I can continue doing this with the new generation.
"I don't think I'm going to lose, but if I lose, I don't think it will affect my legacy or my career."
Comments
comments