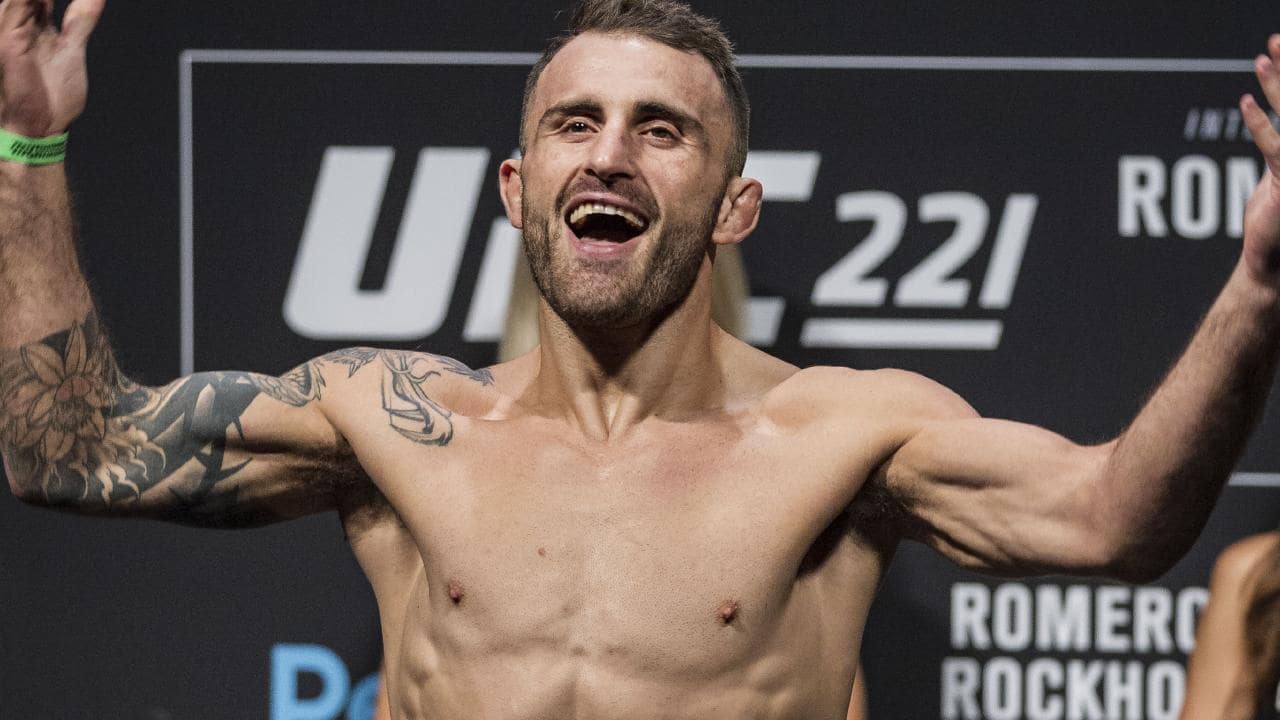 The Korean Zombie, or Chan Sung Jung as his mother called him, has made a career on being one of the toughest fighters in mixed martial arts, as anyone who saw his first brawl with Leonard Garcia would attest.
But sometimes an incredible ability to take a punch can work against a fighter, prolonging a beating past a point where most fighters would be comfortable — and leading to the exact same result: a defeat. This is the position that UFC featherweight champion Alexander Volkanovski found himself in last weekend in the UFC 273 main event as he outclasses, but struggled to put away, the Zombie.
And he said that this type of one-sided fights doesn't do anyone any favours.
"I was obviously happy with the finish," the Aussie said to Ariel Helwani on The MMA Hour, via MMA Fighting. "I wanted it a little bit earlier, but we ended up getting it. He was tough, man. He ate some shots, he really did. Obviously he lived up to that Zombie name. My hands were hurting. I remember landing jabs and punches and my hands were hurting, that's how clean they were hitting. They were hitting flush, and he would be wobbled and rocked and just come straight back to it, and I'd just do it again.
"I probably rocked him like five, six times in there, maybe more. By the end of it, I'm glad Herb stopped it, because I felt like he definitely had enough. I think he was ready. He sort of knew it was over. He was defeated already, let's get him back home to the family healthy."
Volkanovski also explained that urged Zombie to call off the fight at the end of the third round; a request which was rejected, but only added more punishment.
"I think Herb knew where it was at, because I was like, come on, just stop it. I even said it a few times. So he was just like I'll give him one last little chance but as soon as he eats a couple, he was gonna call it. So a lot of people knew it was done.
"Sometimes people being so tough, it's worse for their own good. You don't want to see them taking damage, especially where you could see he wasn't really landing flush. Every time he did land, I saw them coming. I saw pretty much everything coming. Everyone knew it was pretty much over so I'm glad he stopped it."
Comments
comments