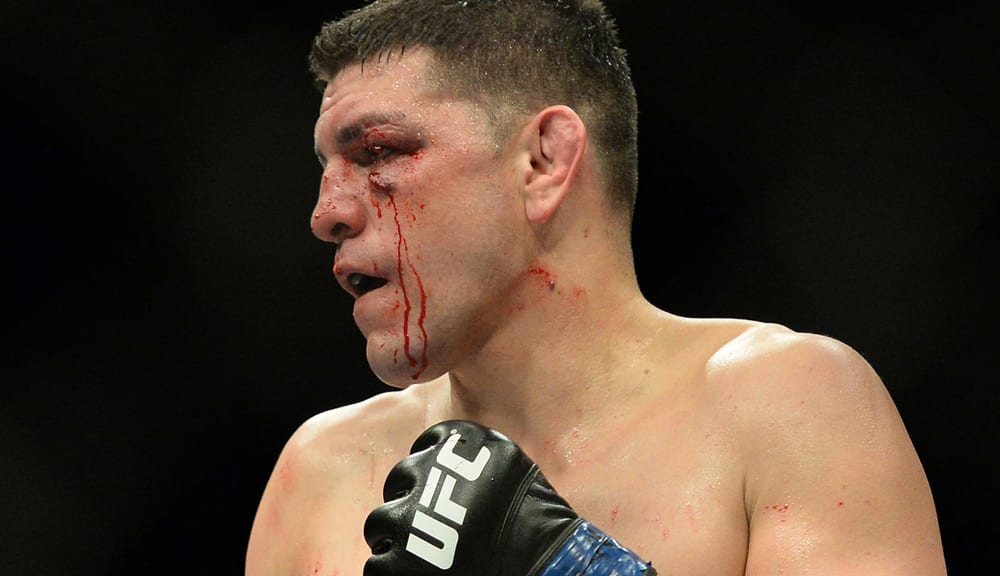 Nick Diaz's comeback last year wasn't a one shot deal, according to his coach Cesar Gracie.
The former Strikeforce welterweight champion and UFC title challenger made his return to the UFC cage for the first time in more than six years last September against Robbie Lawler, with the Stockton native retiring from the bout in the third round.
It wasn't quite the comeback that many of Diaz's fans had been hoping for as he searched for what would be his first mixed martial arts win since an October 2011 — but according to an Instagram post from Gracie, Diaz will have at least one more opportunity to get his hand raised before he calls it a day.
View this post on Instagram
"Look for [Nick Diaz] to fight by the end of the year," wrote Gracie in a brief Instagram post, along with a photograph of Diaz with the Strikeforce welterweight strap around his shoulder.
Diaz has long been considered one of MMA's most unique characters; a fighter with excellent boxing and submission skills but with apparently a general distaste for the act of fighting. His six-year hiatus from the sport came after a fight with Anderson Silva after which he was banned for five years for having marijuana metabolites in his system.
That ban was reduced to 18 months, but Diaz sat out for more than six years anyway.
It remains to be seen when exactly Diaz will fight, or against whom that might be.
Comments
comments