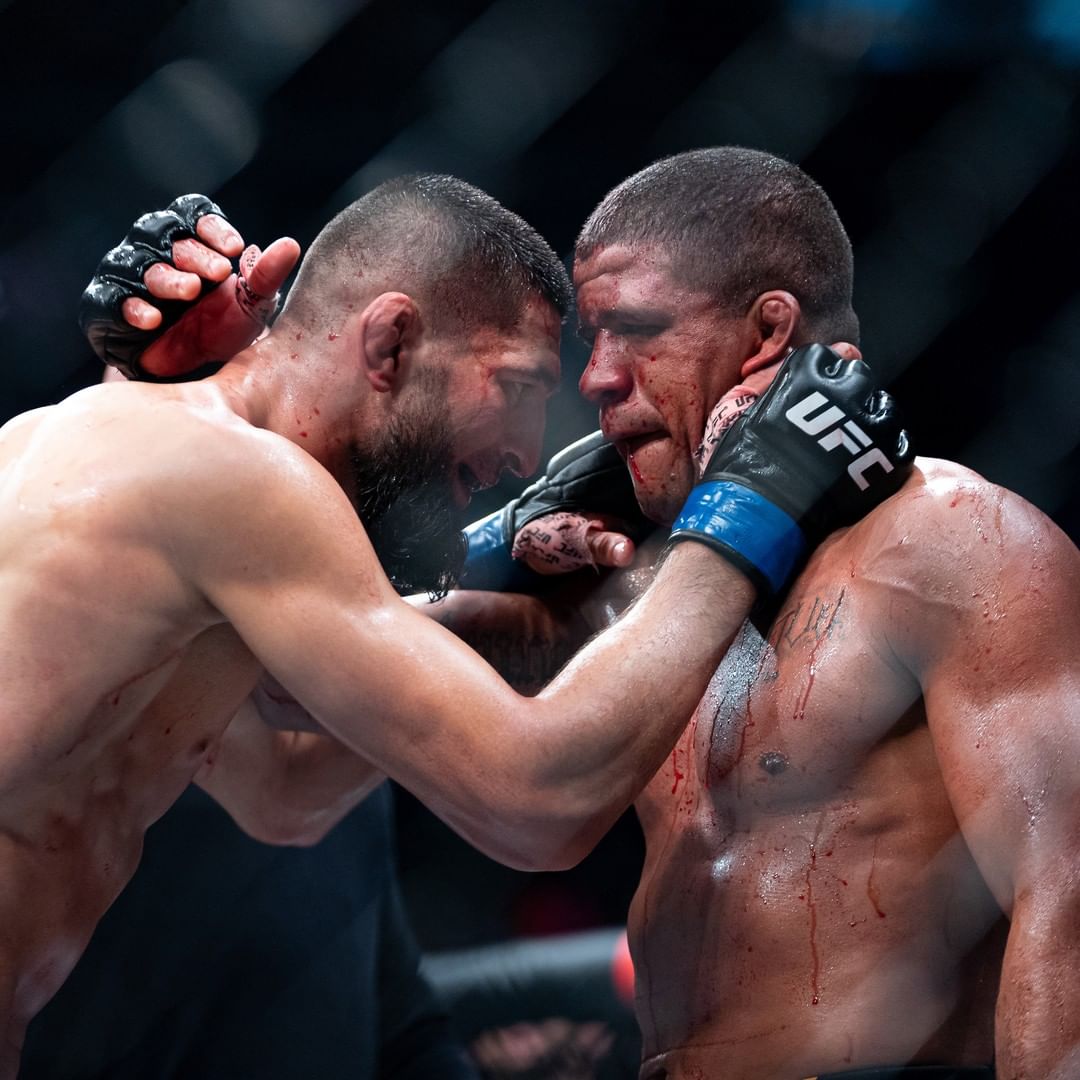 If some members of the upper echelon of the welterweight division weren't keen on fighting Khamzat Chimaev because of his low ranking, that excuse is not longer valid a few days after UFC 273.
The undefeated Chimaev, who outlasted the previously number two ranked Burns in an all-time classic fight in Jacksonville on Saturday night, has risen an impressive eight rungs on the welterweight ladder in the newly-released official rankings and is now the third-ranked 170-pound fighter on the roster.
Burns, meanwhile, drops beneath him into fourth position while Leon Edwards, the presumptive next title challenger, moves up to number two. Colby Covington remains ranked number one behind the champion Kamaru Usman, who has defeated Covington twice.
UFC president Dana White has stated that he sees Chimaev's next outing being against Colby Covington, though any moves to make that fight official are not expected in the immediate future — but should that contest happen and Chimaev emerge with his undefeated record intact, it would almost certainly lead to a title bout against the winner of the Usman-Edwards fight.
Covington, who defeated Jorge Masvidal last month, has been vocally chasing a fight with former training partner Dustin Poirier, a fighter who predominantly competes in a division below him at lightweight.
Chimaev has maintained since his debut with the organisation in the summer of 2020 that he considers himself the uncrowned champion of the division — and he might just get the chance to prove that point at some stage later this year.
Comments
comments