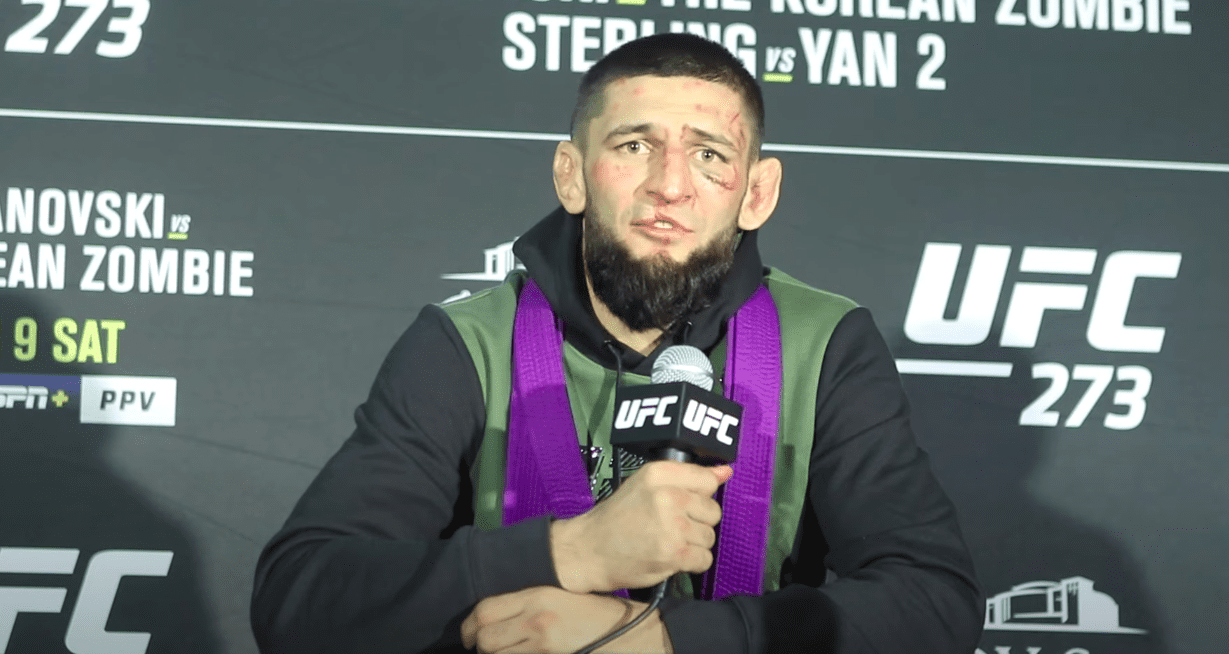 The narrative going into Saturday's fight with Gilbert Burns was that Khamzat Chimaev had never been tested in his career. That can no longer be said.
Chimaev and Burns went toe-to-toe for three furious rounds in Jacksonville on Saturday night in the type of fight which serves to enhance the reputations of both fighters and, from Chimaev's perspective at least, answered some unknowns which had remained despite the dominant start he made to his career.
Can he take a punch? What's his gas tank really like? Is he good enough to hang with the best in the welterweight division? Well, as it turns out the answer to the above questions is in the affirmative, even if Chimaev saw some flaws in his own strategy with the benefit of hindsight.
"I was too excited to knock him out," Chimaev said to the media, including TheMacLife, in Florida. "I was saying to everybody all week I was going to knock him out in one round. I tried to knock him out. That was wrong for me, from the beginning.
"The guy was tough, I didn't accept that. From the first second to the last second, I tried to finish him. Next time, I'm going to work to be a little bit smarter. I'm going to smash somebody. It wasn't something surprising from him, but it was wrong for me. My coach told me all the time, you love to throw down and work more technical. I just want to take his head off. Next time, I'm going to work for that."
Chimaev says that, despite winning the fight, he paid the toll for head-hunting.
"I already know," Chimaev said of the shortcomings of his strategy. "From the beginning, I tried to knock him out. My coach said to me start slowly, work with your jab and defend. I just go in and just did some crazy s*** and I dropped him and I got more excited. I tried to finish him. I needed to let him up and knock him out again.
"I'm going to watch my fight [one more time] what's happening there. I don't care about this s***. I'll fight again against somebody else.
"Before, I didn't get that fight. It was my first fight like that. I loved it. I was waiting for that for a long time. I had 10 fights and 10 finishes but this fight happened. I bled, sweat and fought three rounds."
Ominously, Chimaev added a warning to the rest of the division: "You think I'm not tough? I showed my heart. I am tougher than everyone. Gonna smash them all."
Comments
comments