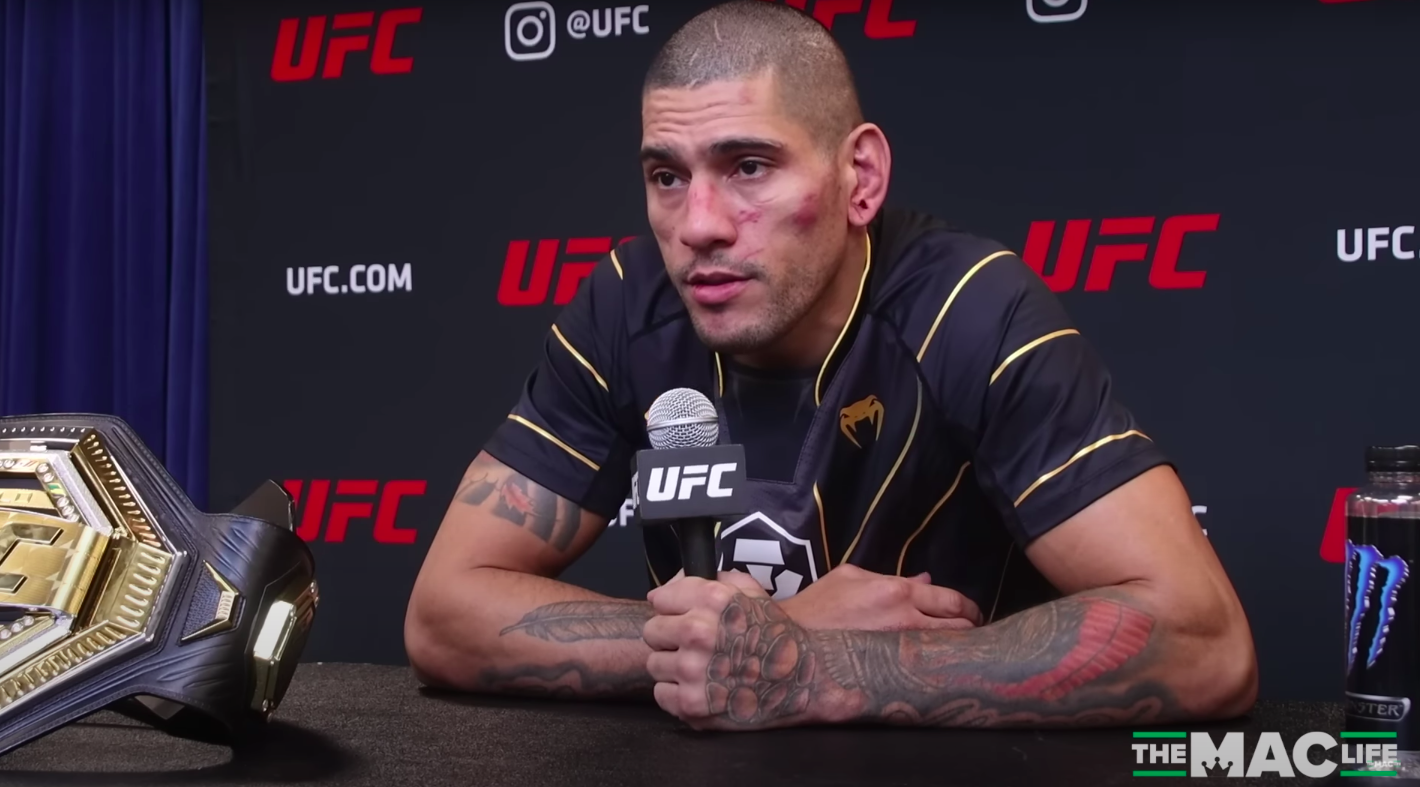 Make it three in a row for Alex Pereira.
The newly-crowned UFC middleweight champion seems to have Israel Adesanya's number, and he definitely called it when the two threw down for a third time last weekend inside Madison Square Garden. Pereira scored a sensational late TKO over the longtime former 185-pound champion to hand Adesanya his first-ever loss at middleweight after two previous wins in their kickboxing careers.
It could have gone differently, though. Adesanya connected with two powerful strikes at the bell at the end of the first-round which had the Brazilian on wobbly legs and speaking to the media, including The Mac Life, from the Big Apple, Pereira admitted that he was hurt early in the fight and knew that he had to end the fight before the final bell if he was to fulfil his goal of being champion.
"I knew it was going to be a very hard fight," Pereira said, via translation. "I tried to pace myself, but going into the last round, my corners and Glover [Teixeira] kept it real with me. I looked at him and said, 'Do I have to knock him out?' And Glover said, 'You do have to knock him out.' And then I said, 'OK, let's do it.'
"Very….very," he said when asked how damaged he was after Adesanya's early salvo. "It hurt me a lot. I'm not going to lie. But with that said, I think it helped me stay sharper, stay with it, and then I started to put more pressure, and also make him work more, which I think I was able to get him a little more tired, too."
Afterwards, though, when all was said and done, Pereira said that the feeling of winning the belt is almost indescribable.
"A lot of emotions went through my head," he said. "So many years of hard work and dedication, and here I am, champion of the world."
Comments
comments