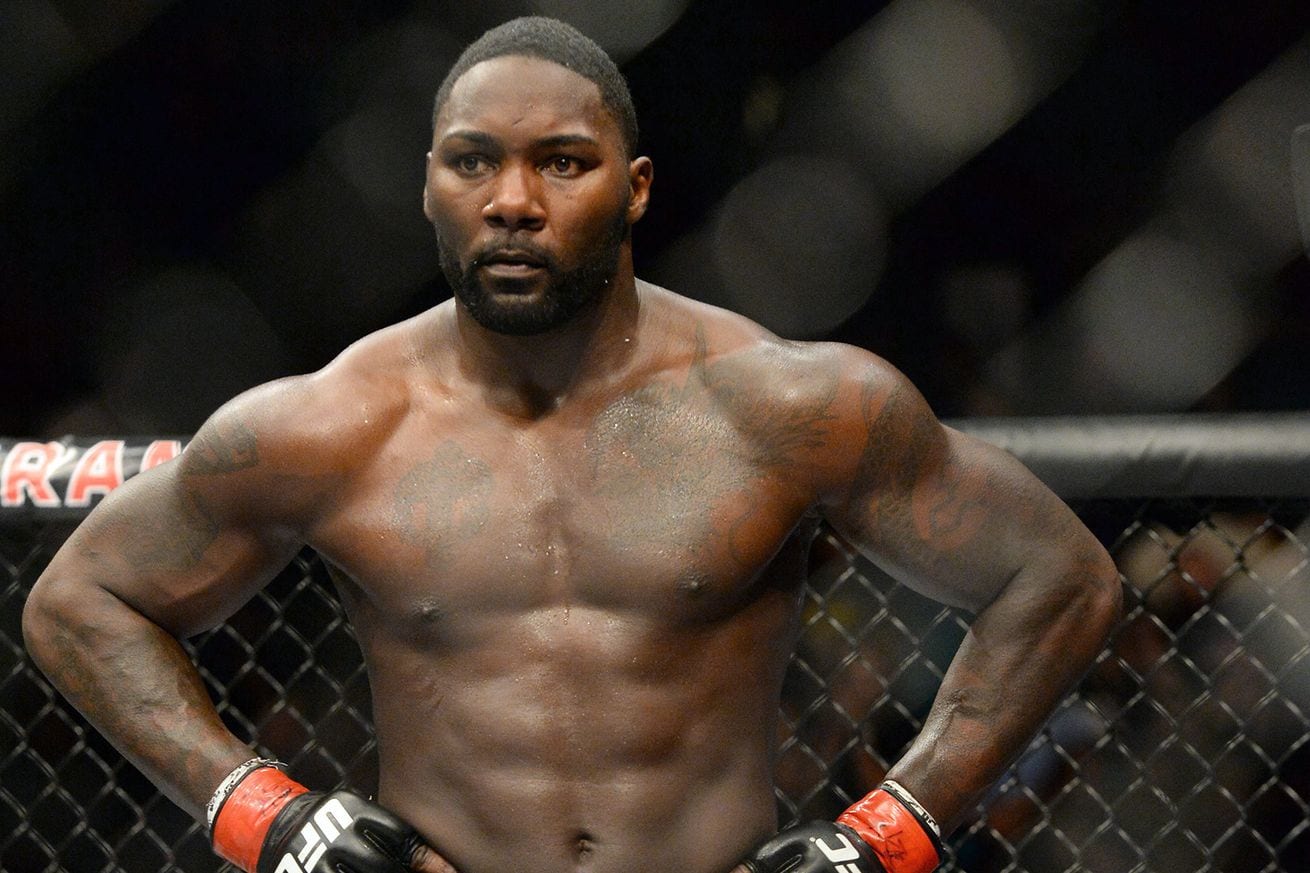 The global mixed martial arts community is in mourning today after the death was announced of former two-time UFC light heavyweight title challenger Anthony 'Rumble' Johnson.
Johnson, who was 38, died following organ failure as a result of non-Hodgkin's lymphoma and hemophagocytic lymphohistiocytosis, according to Yahoo Sports.
'Rumble', as he was known, was a very appropriate nickname for one of the sport's most powerful punchers. He debuted in the UFC as a welterweight in 2007 in what was just his fourth professional and would go on to compete as high as heavyweight, where he would defeat former UFC champion Andrei Arlovski but was perhaps best known, in the UFC at least, for his run at light heavyweight during which he displayed on several occasions his devastating knockout power, defeating the likes of Antonio Rogerio Nogueira, Alexander Gustafsson, Ryan Bader and Glover Teixeira.
He would challenge for the promotion's light heavyweight title on two occasions, losing both by rear-naked choke to Daniel Cormier.
Overall, Johnson compiled a record of 23-6, with 17 of this wins coming by way of knockout. His final fight came in May 2021 for Bellator where he defeated Josa Augusto Azevedo by second-round knockout. Soon after, Johnson withdrew from the Bellator light heavyweight grand prix citing health problems — which, according to a recent social media post by Johnson prior to his passing, seem to have worsened in recent weeks.
Johnson's passing has been noted by several figures within the MMA community, some of which you can see below:
Rest Easy my brother. For a guy who struck fear in so many peoples heart Anthony Johnson was a caring person. From random text to check ins during loss. What a person he was, Rumble will be missed. Sometimes life doesn't seem fair. Horrible news #RIP #Rumblesquad @Anthony_Rumble pic.twitter.com/HH2SO1dPj7

— Daniel Cormier (@dc_mma) November 13, 2022
Just saw Anthony Johnson has passed away, what an absolute gentleman, had the pleasure of being in the red corner all week at UFC Sweden with him, serious craic, Funny guy taken way too soon..

R.I.P my friend. pic.twitter.com/Y8ai4kNmur

— Paul Redmond (@RedserMma) November 13, 2022
I am so sad to hear about this news. One of the most scary & tough opponents that I had ever faced and one of the nicest and most humble humans I have ever met. My heart is broken. My condolences to his family. RIP #rumblesquad pic.twitter.com/J527ToOtOO

— glover teixeira (@gloverteixeira) November 13, 2022
Sorry to hear one of the coolest guys on the planet just passed away. Thx for all the great fights and many more laughs. Sending prayers to the Rumble family. I'm sorry for y'all loss. pic.twitter.com/BDcd6scnwE

— John Dodson III (@JohnDodsonMMA) November 13, 2022
Utterly shocked and saddened by this. RIP. Sincere condolences to all his family and loved ones. https://t.co/y9PGfRa9JI

— michael (@bisping) November 13, 2022
🙏 It is with great sadness we acknowledge the passing of Anthony "Rumble" Johnson.

The BELLATOR family is devastated by his untimely passing and we send our condolences to his family and friends during this difficult time. pic.twitter.com/TqZzN1wquY

— BellatorMMA (@BellatorMMA) November 13, 2022
–
Comments
comments