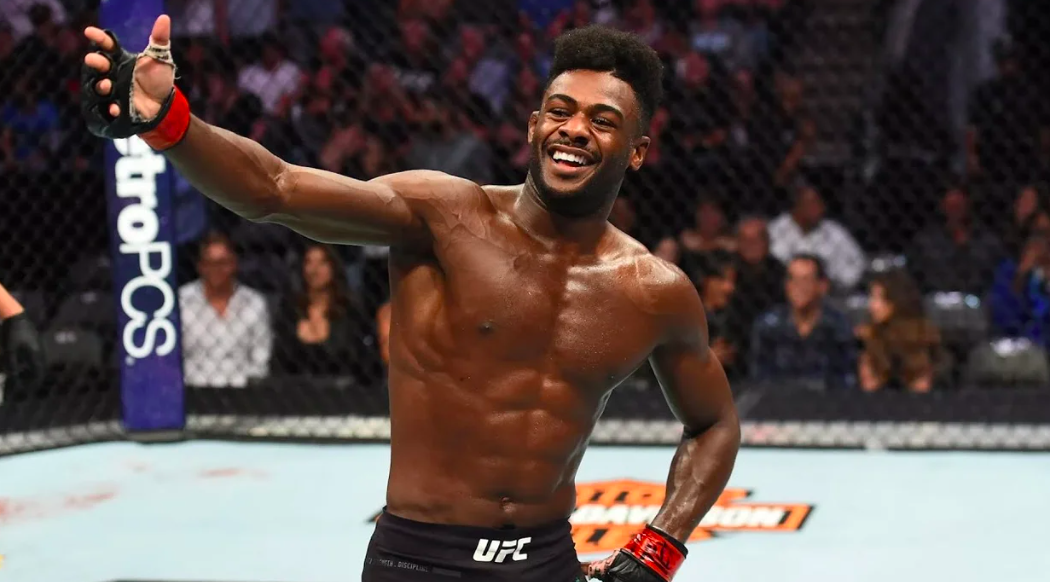 Aljamain Sterling is one title defence away from being the most successful bantamweight champion in UFC history — and it appears he might have settled on who he wants that history-making fight to come against.
Sterling secured his second defence of the 135-pound crown at the recent UFC 280 in Abu Dhabi, finishing TJ Dillashaw with ease in the second round of their co-main event fight after Dillashaw aggravated a shoulder injury within the opening minute of the contest. That win followed a decision win against another for champ, Petr Yan, in his previous bout after the Russian fighter struggled to contain Sterling's oppressive grappling prowess.
And despite stating that he wants to take a few months off ahead of potentially returning to action sometime in the vicinity of next summer, Sterling says that he might be content with taking on another of the division's most talked-about fighters: Sean O'Malley.
O'Malley catapulted up the 135-pound rankings with his own win against Yan, also at UFC 280, and is now listed as the the top contender in the bantamweight fold — and this is a game that Sterling says he is ready to play.
"I'll whoop all their asses no matter what," Sterling told the media in New York ahead of this weekend's UFC 281 card in Madison Square Garden. "That's how I honestly feel. If I had to match make, I'm gonna go by who's the number one contender. I don't believe in cutting the line. I believe in doing things the hard way, the way I had to do it. I didn't get any handouts.
"I had to fight through everybody in the top five pretty much, top 10. There was no shortcuts to just jump the line and elevate to a title shot opportunity.
"Even when I had a No. 1 contender fight, I think you guys could remember the UFC wasn't so keen in giving me that shot that I earned, and who knows why? I guess, maybe my style. It seems to be OK when Dagestanis do it, but it's weird when I do it, I don't know. It's like this weird disconnect I'm trying to figure out. Maybe it's because I'm not Dagestani. I got to shave my moustache, and I think things would be OK."
But but being the man with the target on his back also affords other opportunities, such as calling his next shot.
"If I had to pick somebody, give me the money fight," Sterling said. "Whichever one that is — I think it's personally O'Malley. And people may think, 'Oh, you're just going to take him down and steamroll him.' I think I would do that to anybody.
"So, he could catch me the same way I could take him down, and it would be a short night for him. The same way he could catch me and it would be a short night for myself as well.
Comments
comments