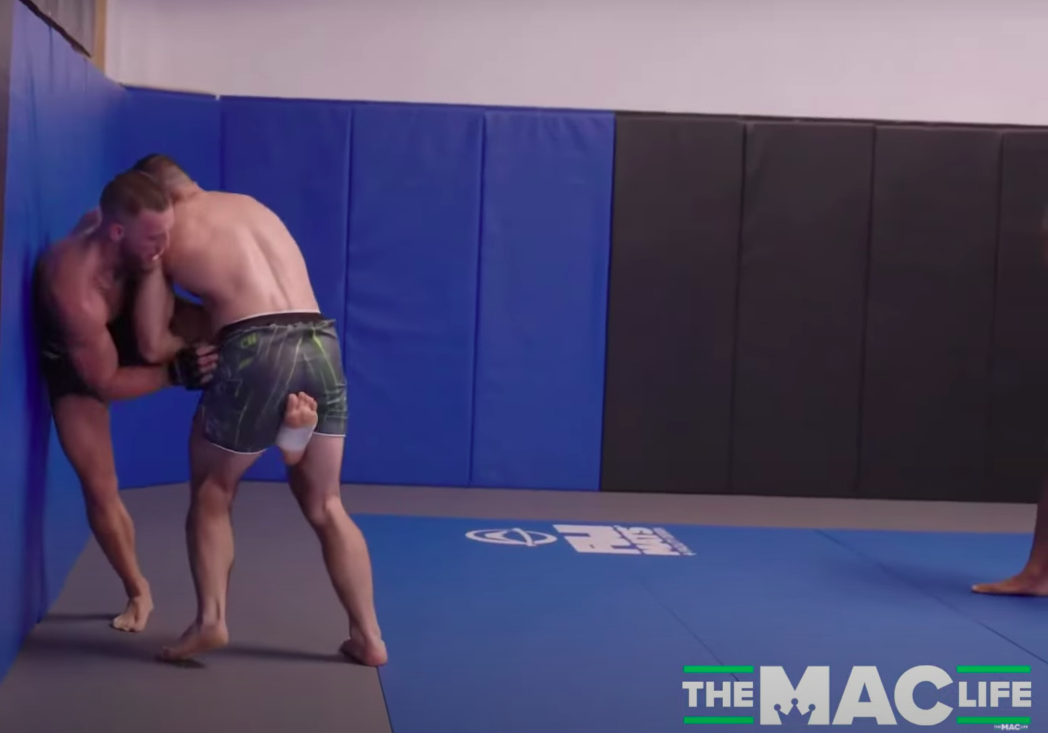 Conor McGregor continues to amp up his training ahead of his return to the cage.
The Dubliner, the first-ever UFC dual-weight champion, has been absent from the cage for over a year after suffering an injury to his lower left leg in the summer of 2021 and throughout that spell he had provided regular updates from the training room which show him sharpening his tools in advance of what he says will be one of the biggest comebacks in sports history.
The latest of which shows him rotating training partners as he displays his balance and agility to fend off various attacks and end up on top position, with a few knees thrown in there for good measure. Check it out below.
Per McGregor:  "Shit hot everywhere. The real goat. There's not a place I'm not great. Some of your goats can't even kick. Watch my wrist work here. At some points you see my opponent has the illusion of the control of my wrist but I use this silliness to open doors with it. I open the door to go right into full mount.
"Then later I open the door right to the rib cage for my knee to land flush. It's using the opponents control of your wrist as a lever. Watch and see can you see. Leave a comment and tag your pal, the Mac is back, with another lesson on defend and attack."
Comments
comments