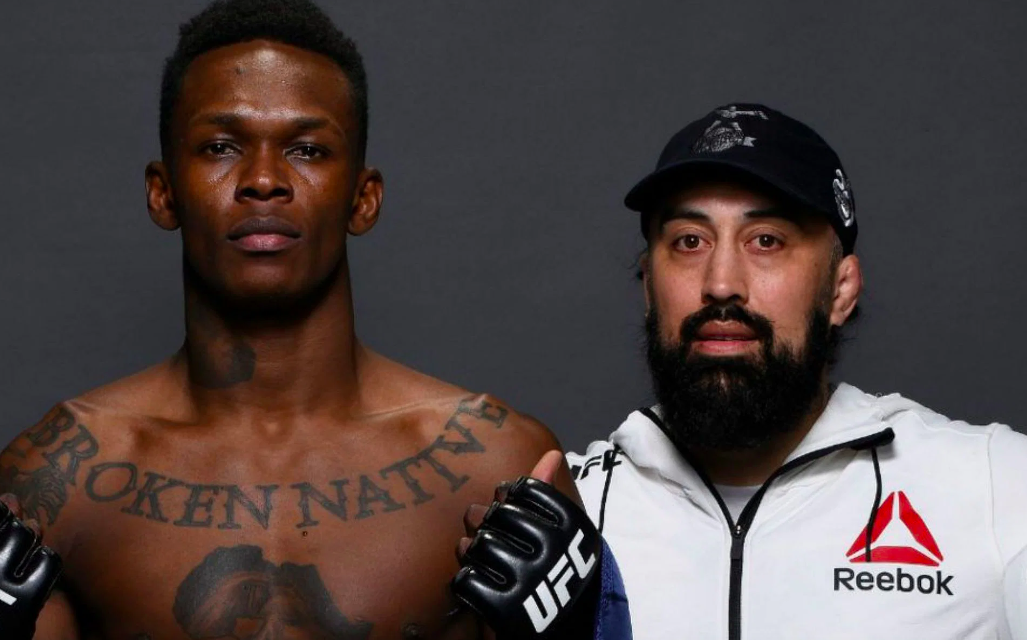 Eugene Bareman, the longtime coach of UFC middleweight champion Israel Adesanya, has an idea how this Saturday's UFC 281 main event in Madison Square Garden will go down.
Adesanya is set to defend his crown against a fighter who has been on the UFC roster for just a little over a year in the Big Apple this weekend but the fight comes with a heap of extra intrigue given the two wins that Pereira scored over Adesanya in their kickboxing days — the second of which was a one-punch knockout delivered a year or so prior to Adesanya's debut in the UFC.
Pereira's three wins in the UFC thus far have displayed his obvious stand-up skills but Bareman, the City Kickboxing coach who has guided the careers of so many fighters who have made an impact in the UFC in recent years, says that while this fight will take place under a different ruleset he expects the majority of it to play out on the feet.
"The benefit of being so far ahead of the rest of the field in a particular skill set is you can concentrate your effort on another really narrow skill set," he said to Submission Radio. "And what I'm meaning is, when Israel got into UFC, he was so good at standup. He could divert a lot of his time into his wall defence and wrestling defence because he already was very, very good at standup. Well, Alex essentially has the same issue.
"It's not really an issue — it's a positive thing, right? Alex is so far ahead of everybody else in this field at standup, he can concentrate all his efforts on things like takedown defence and wall defence and all of that.
"So you get this massive concentrated in effort that your other opponents aren't able to do because they've got to spread their time more evenly. What it means is you become very good at one thing. So I just think that is the benefit of these elite, elite strikers coming into MMA, is that they can concentrate the effort on takedown defence.
"So I don't think Israel's going to have an easy time taking Pereira down, nor do I think if Pereira decides to switch the game plan – which would be smart from a standup battle to a takedown – nor do I think Pereira is going to have a very easy time getting Israel down. So the way I see it is, I think this will probably just be a standup battle."
Confidence in the camp is clearly high but Bareman isn't taking too much stock from their previous two fights, particularly given how the results, he says, didn't necessarily tell the full story of how the bouts were progressing.
"The first fight was close, but we felt Israel won that fight and was doing it relatively comfortably," Bareman said.
"And the second fight, he was winning very easily (until he got knocked out). We have to erase that, because the last thing that we can do is look at those fights and be like, 'Wow — we were beating him relatively easy last time, so what do we have to do this time?' But the fact of the matter is that those fights were a very long time ago.
"So what we've concentrated on is what improvements Alex has made since those two fights. And throughout our analysis, we've seen a lot of improvements since then. So when we put together this fight, we are completely erasing those fights — not because of Israel lost, because Israel dominated those fights. That's why we have to erase them. And we have to account for the massive amount of improvement that Alex Pereira has made since those fights, and that's what we're basing everything on."
Comments
comments