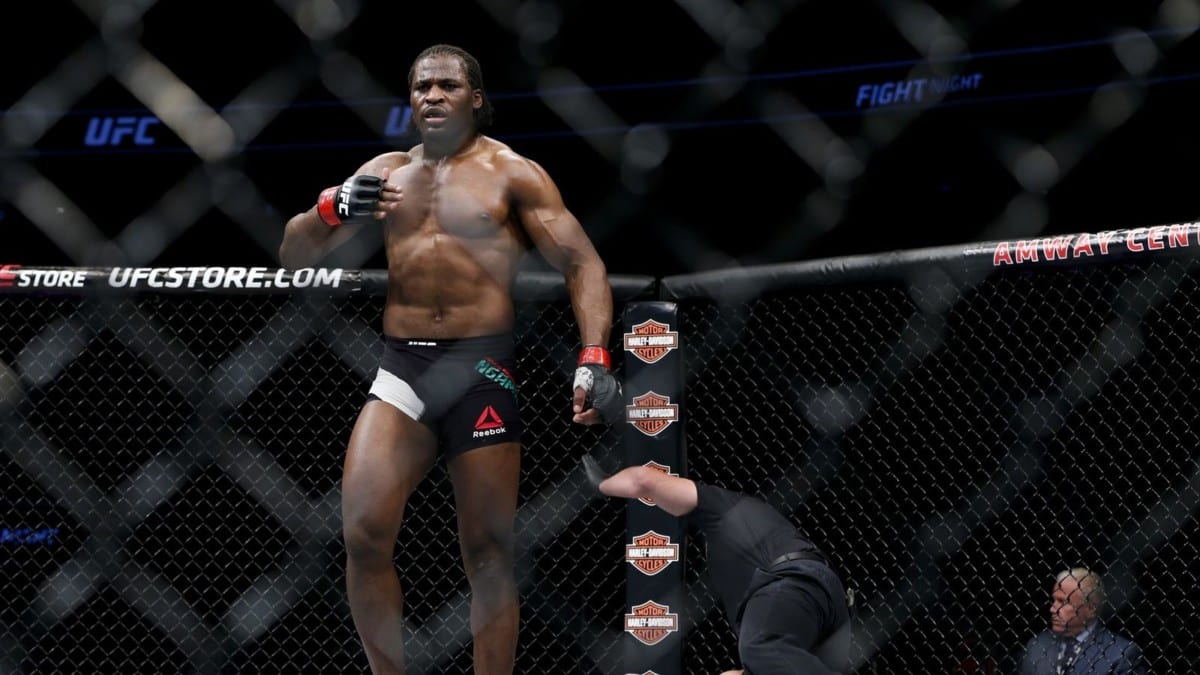 The Francis Ngannou hype train has well and truly left the station, after the latest heavyweight talent knocked out UFC icon Andrei Arlovski in round one of their bout at UFC Denver.
Really, the affair went the manner in which many predicted, and Ngannou connected with a big right hand early on in the first. Arlovski couldn't handle the power, and the referee waved the contest off.
In the aftermath, Ngannou stated that he was happy that the UFC had given him a higher profile opponent, and that he hoped they would do something similar again. How high profile?
"For my next fight, I would like someone top five," Ngannou said, speaking backstage. "Someone like [Alistair] Overeem or [Junior] Dos Santos. It will make me grow up again."
While the momentum certainly seems to be with him, and the UFC are clearly high on his potential, with UFC president Dana White saying yesterday that he believed the French-African could go on to win the world heavyweight title and become a legend.
Whether or not they'll be ready to throw him in with the divisions elite already, however, is as yet unknown.
Comments
comments