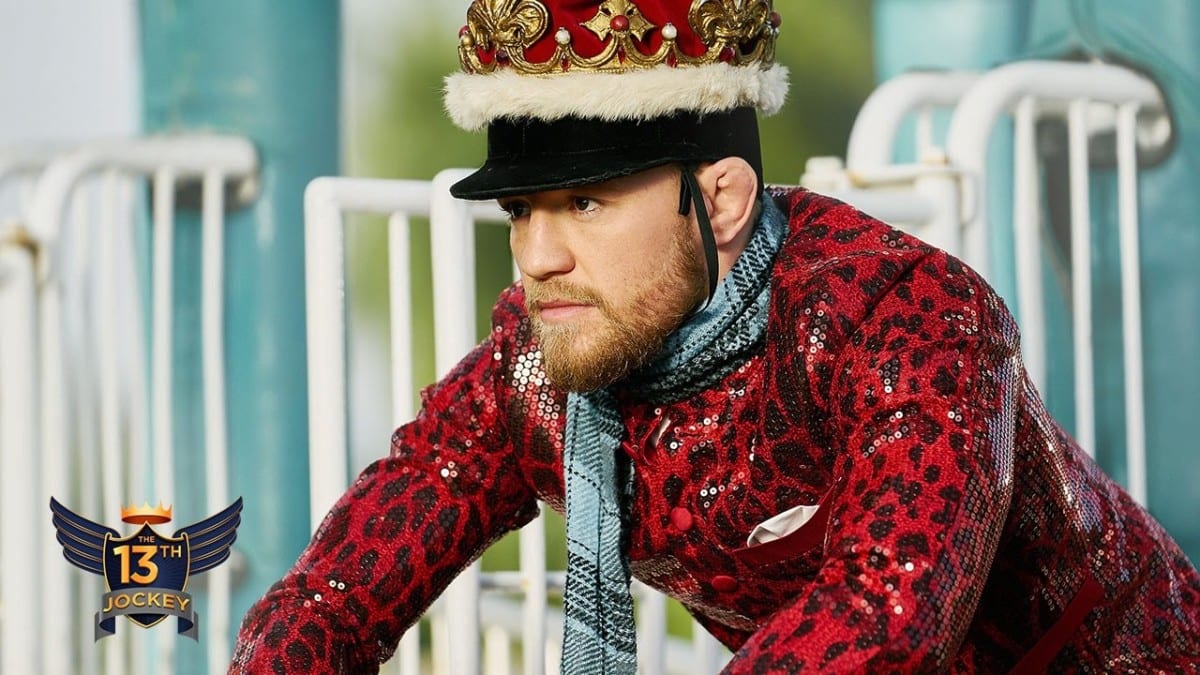 The build-up to the Pegasus World Cup Invitational, the world's richest horse race, is complete with the fourth and final episode of The 13th Jockey, starring Conor McGregor and Jon Lovitz.
The series directed by Frank Coraci (The Waterboy, The Wedding Singer) focuses on McGregor's quest to n his achievements in the cage to the world of horse racing — with mixed results.
In this episode, fully decked out in the best looking jockey outfit ever seen from episode 3, and with the hard training from episode 2 now behind him, it's time for the race to begin.
Will McGregor be able to win? Will his horse racing training be enough to overcome what could be the greatest challenge of his career? Find out in episode 4 of The Thirteenth Jockey below.
Comments
comments