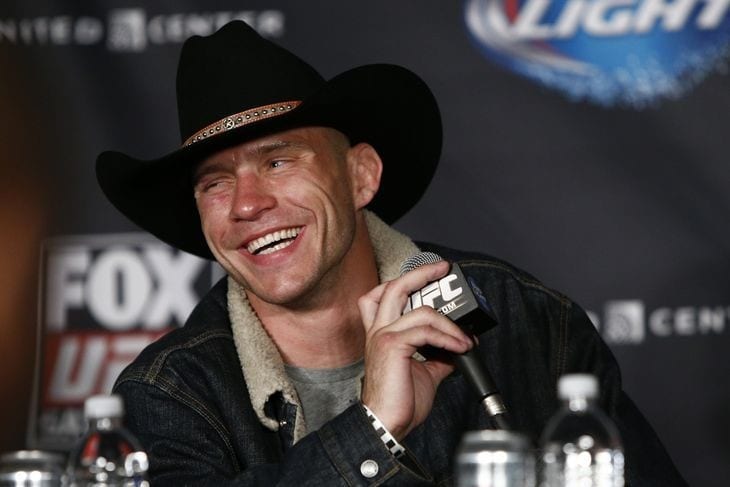 Now that 2016 is nearly over, and it's time for reflection. Looking back, it's been quite the year for MMA; legalisation, repeated broken records, a sale for $4 billion… there's a lot to digest. As such, leading up to Christmas, TheMacLife.com will be revisiting the twelve biggest stories (good and bad) from the past twelve months.
Yesterday, we looked at one of the best fights of the year, and today we move on to one of the fighters with the best consistent performances in 2016.
When Donald Cerrone lost to Rafael Dos Anjos in a title fight for the UFC lightweight championship last December, it seemed a harsh payment for one of 155-pounds most consistent performers. What it did do, however, is give him an opportunity to revamp his career.
Simply put, since moving up to 170-pounds in February, Cerrone has looked spectacular. His victories over Alex Oliveira, Patrick Cote, Rick Story and most recently Matt Brown have all been incredible performances, the first three of which being performance of the night showings.
The move has also served a secondary purpose. Cerrone's success at welterweight, a division he essentially walks around at, has highlighted the benefits of fighters not cutting a large amount of weight.
And, as he carves through the division, Cerrone looks not only better physically, but the mental aspect (an area he's often criticised) seems to be coming together for him too. Should he continue with his momentum from this year into 2017, a title shot at 170-pounds seems a forgone conclusion.
Comments
comments