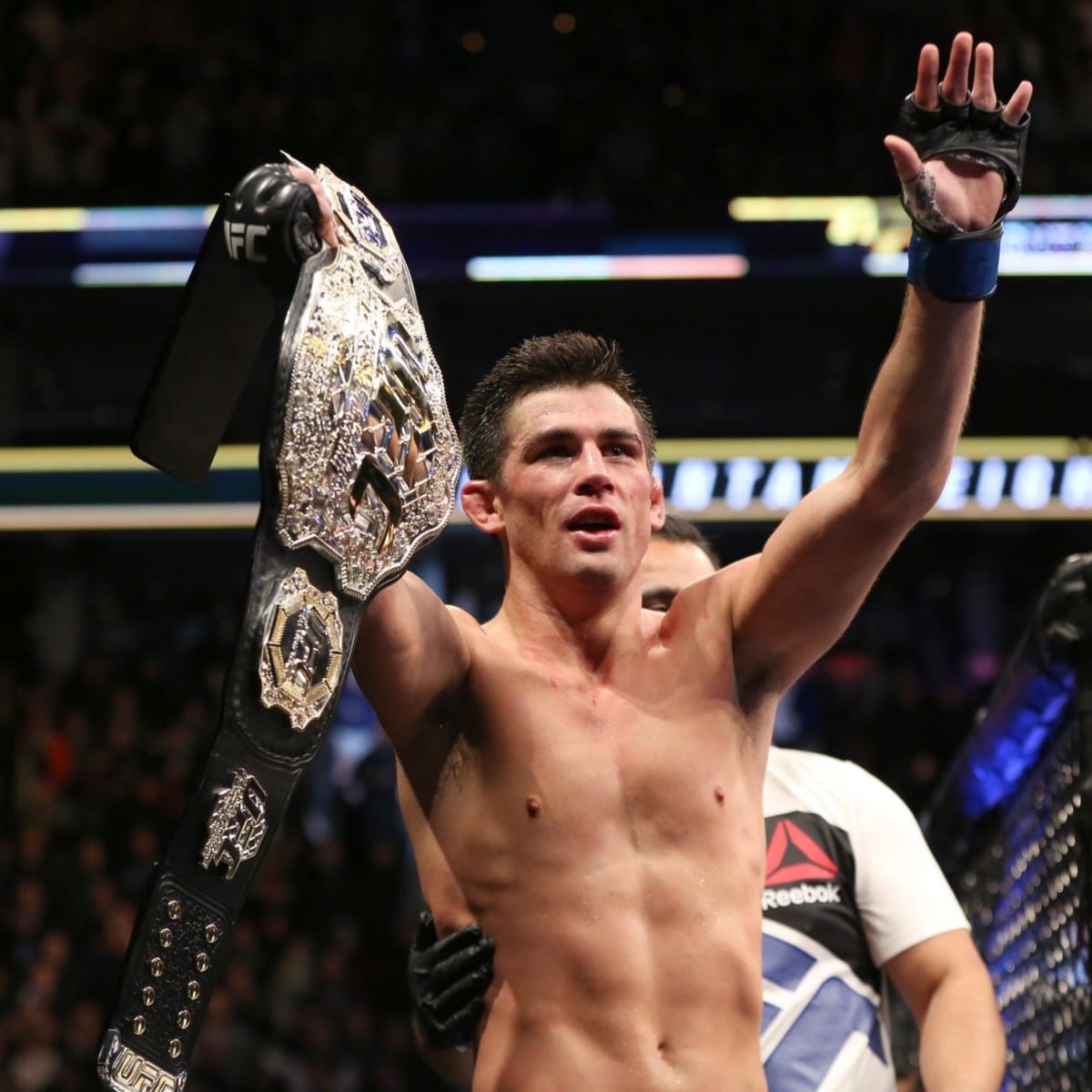 Now that 2016 is nearly over, and it's time for reflection. Looking back, it's been quite the year for MMA; legalisation, repeated broken records, a sale for $4 billion… there's a lot to digest. As such, leading up to Christmas, TheMacLife.com will be revisiting the twelve biggest stories (good and bad) from the past twelve months.
Yesterday, we looked at the rising number of movement in the MMA scene, and today we turn our eye to someone who went away, but didn't go anywhere.
Because for a long time, it seemed as if Dominick Cruz would be a story of "could have been."
The UFC bantamweight champion has spent nearly five years on the shelf in total, with repeated injuries constantly setting return times back later and later. Indeed, after repeated ACL surgeries, it seemed as if his run as an active fighter was over, and a talent would be lost.
And then, despite all odds, he returned. In quite the fashion too.
As a champion who never lost his belt, when Cruz finally found himself in a healthy condition, he was scheduled to face new 135-pound king and something of a carbon copy of himself in T.J. Dillashaw. The two met in Boston in January this year, and after five rounds of one of the most technical fights in UFC history, Cruz — even after years on the sidelines — had gold wrapped around his waist once again.
Following up that with an emphatic defence against arch-rival Urijah Faber in June, Cruz marked his stamp as one of the best pound-for-pound fighters in the world — dodgy knees or otherwise.
And, while it would be easy to point to that achievement as a crowning moment in any fighter's year, Cruz has actually made other strides. A man constantly critiqued as fighting too infrequently, he will be making his third appearance in twelve months at UFC 207, his first time doing so since 2010.
Comments
comments