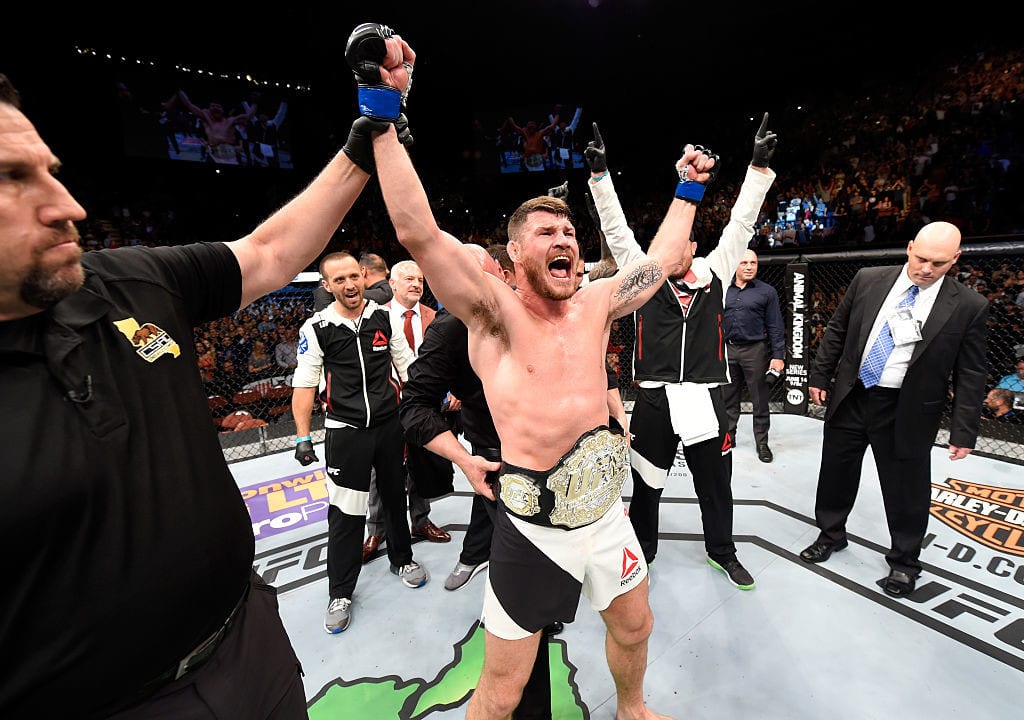 Now that 2016 is nearly over, and it's time for reflection. Looking back, it's been quite the year for MMA; legalisation, repeated broken records, a sale for $4 billion… there's a lot to digest. As such, leading up to Christmas, TheMacLife.com will be revisiting the twelve biggest stories (good and bad) from the past twelve months.
When Michael Bisping defeated Anderson Silva in February in his home country of England, it seemed like he had reached his careers apex. A hard fought victory over his idol and the man considered the greatest of all time seemed to be the universe rewarding the Englishman a consolation prize for never winning the UFC title.
It was such a feel good moment, that it almost seemed harsh when the Brit was booked in a short notice fight against middleweight champion Luke Rockhold. As a man who had never received a title shot, for him to finally do so on short notice against a younger, faster, stronger, more skilled champion (who had already beaten him) felt as if fans were about to be reminded of MMA's cruel nature.
Until it didn't.
"Left-Hook Larry" dropped an overconfident Rockhold, before finishing him off in the first. Leaping to the top of the cage, Bisping turned at his unconscious opponent and bellowed "fuck you!" before raising his arms in celebration.
Combine that with the fact that Bisping went on to defend the title against Dan Henderson in his hometown of Manchester, and it felt like the rare fairy tale ending in mixed martial arts for a man who had been struggling away for over a decade.
Comments
comments