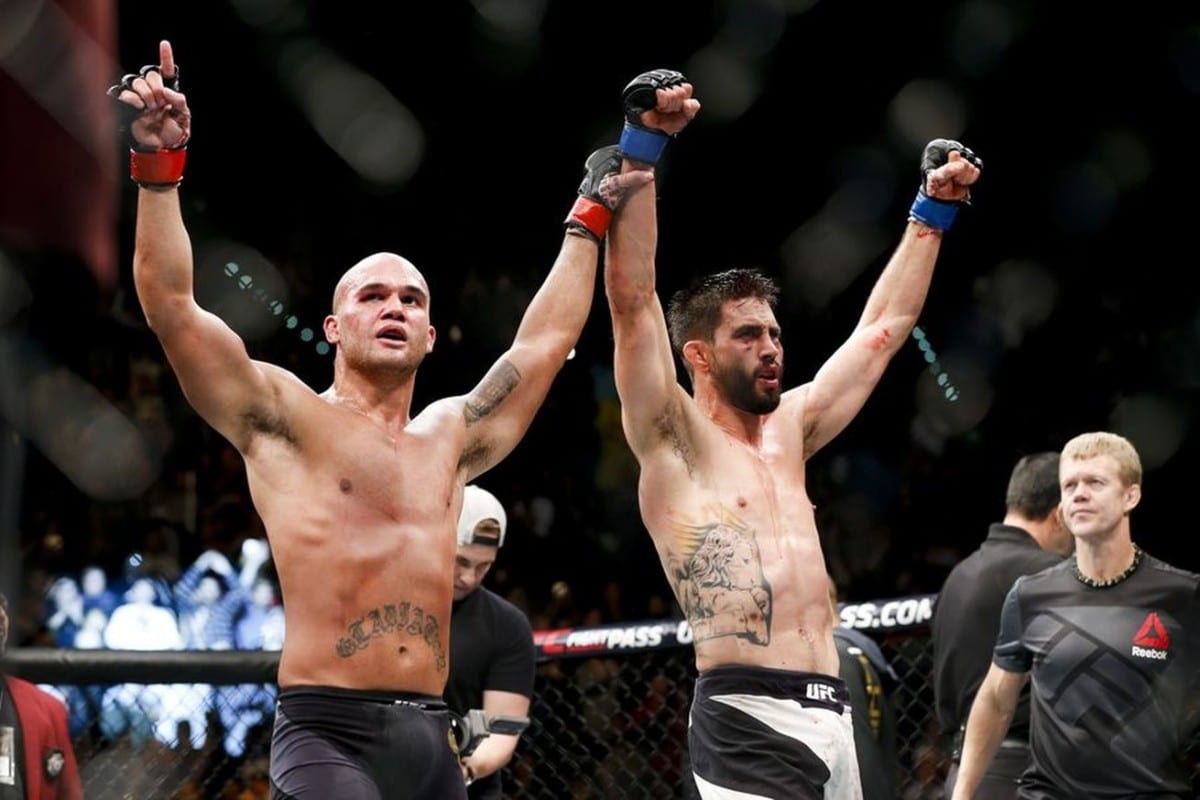 Now that 2016 is nearly over, and it's time for reflection. Looking back, it's been quite the year for MMA; legalisation, repeated broken records, a sale for $4 billion… there's a lot to digest. As such, leading up to Christmas, TheMacLife.com will be revisiting the twelve biggest stories (good and bad) from the past twelve months.
After taking a look at one of the sports greatest athletes, now we move onto one of the sports greatest bouts.
With so much that's happened since, it could well be hard to remember, but 2016 started with a bang. On January 2, the UFC held their first event of the year (UFC 195) and fans were treated to an absolute belter between welterweight champion Robbie Lawler and opponent Carlos Condit.
The fight, a five round back and forth war, came at the height of Robbie Lawler's championship run and the two men gave us one to remember. Awards are yet to be handed out, but the contest could indeed turn out to be fight of the year.
And, while it could be easy to dismiss the affair as 'just a great fight', the Lawler and Condit fight actually offers a larger, more important context. Their fight showed a perfect and concrete example of how, in the absence of clear and precise criteria, MMA judging can be subjective to the viewer.
As referee Big John McCarthy stood awaiting to raise either mans hand in victory, the question being asked of the judges seemed to be a simple fact of do you award volume or power?
Although that night Lawler won the decision after a contentious third round went his way, Condit was re-established as a huge force at welterweight, and fans were offered a problem of having to further scrutinise what should constitute a winning performance in MMA — something still yet to be finalised.
Not bad for the second day of the year.
Comments
comments