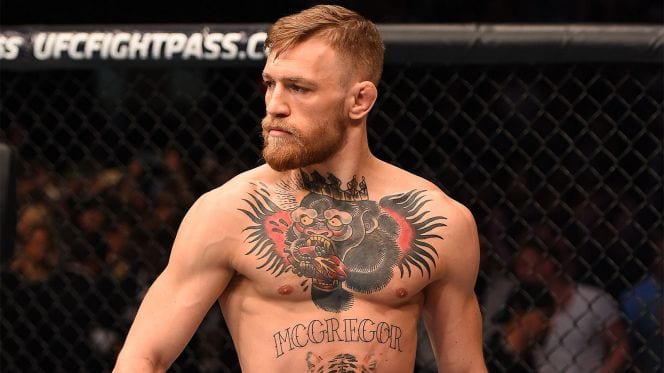 It won't come as a surprise to many that Conor McGregor isn't being particularly forthcoming with the Nevada Athletic Commission after being fined $150,000 and issued with 50 hours of community service for his part in the UFC 202 pre-fight press conference melee last August.
McGregor's punishment, set by the commission at 5% of his $3 million purse, was far larger than anyone – McGregor's team or the media – could have predicted and could have been ever more inflated had the commission members agreed to Pat Lundvall's suggestion of a $300,000 fine.
The state attorney general had initially recommended that McGregor receive a $25,000 penalty, along with 25 hours of community service.
However, speaking to Rolling Stone on Friday, McGregor has said that he has no intention of paying the fine.
"Whatever", McGregor said. "It is what it is. Good luck trying to get it."
The UFC featherweight champion, who intends to add another belt to his collection when he faces Eddie Alavarez at UFC 205 in Madison Square Garden next month, said that he doesn't intend on fighting in Nevada in the immediate future, based upon his treatment by the athletic commission.
"I don't see Nevada in my future, for the foreseeable future is how I see it. I'm free to do what I want. I'm good. I'm good. New York, New York. That's what I think."
McGregor's recent bouts in Las Vegas have earned the local economy several millions of dollars and the city, which calls itself the 'fight capital of the world', would likely lose vast sums of money should McGregor not fight in that jurisdiction for the foreseeable future.
Diaz, meanwhile, will face his hearing for the same incident on November 10th and, judging by the severity of the punishment handed out to his opponent, the Californian is unlikely to receive a mild punishment.
Comments
comments