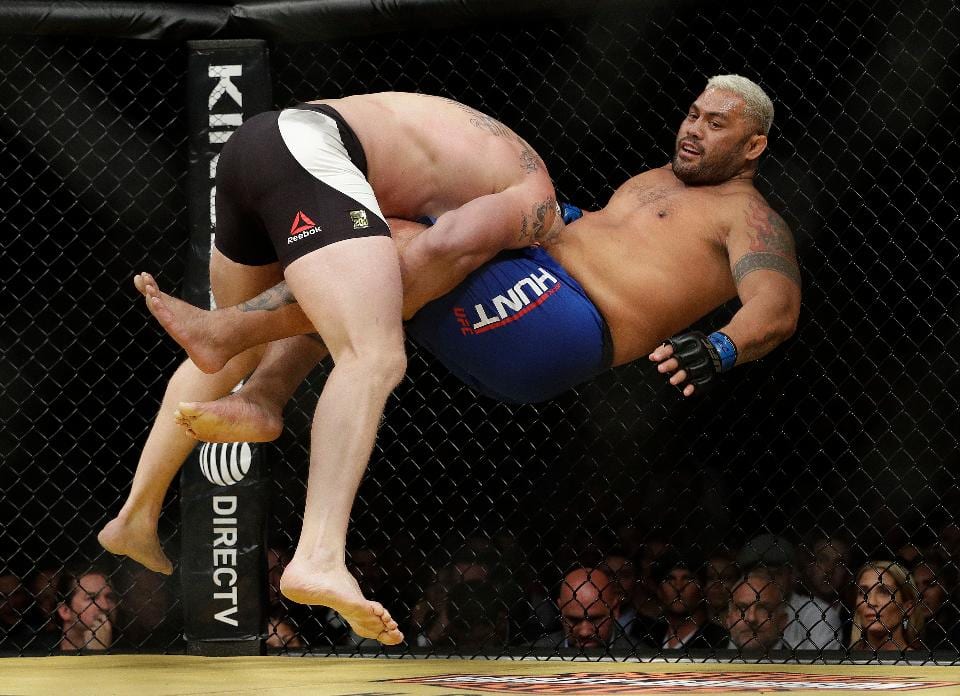 Mark Hunt is not a happy man.
After UFC 200 opponent Brock Lesnar failed a banned substance test, Hunt took to social media to voice his disgust, as well as demand compensation from the UFC to make up for a loss to a man he labelled a cheater.
Today, he took his message up a notch, as he appeared on MMAFighting's MMA Hour to discuss his dismay at the cheating in MMA, and what he believes needs to happen next.
"The reason why I'm why so upset, it's not 'cos it's the first or second, this is the third time I've fought someone that's been cheating," said Hunt. "And I'm sick of there being no compensation. There's nothing.
"You lose 20 percent when you don't make weight but when you get caught for doping, for sticking needles in your fucking arse, what do you get? Nothing. They don't give you nothing."
Hunt said that the suspensions handed out by USADA was nothing but "time off" for cheaters, and that the punishments weren't enough to stop performance enhancing drug use in the sport.
"If you get caught doping, you should lose all incentive of money," Hunt said. "Everything. And you should be sued. You should be criminally in the court for sticking needles in your bum-hole and for cheating."
Previously, Hunt had publicly stated that should the UFC not provide him with the full amount of Lesnar's purse (a disclosed $2.5 million), he wanted to be released from his contract with the organisation.
"I don't wanna be apart of this company unless they do something about this shit" he said.
Hunt went on to pitch the idea of a much-discussed fighters union, calling for fighters to come together and make it work.
"These companies don't give a rats about f*cking us," Hunt said. "They'll just throw you under the bus like they've been doing to me.
"I think all these fighters who are listening to this, they should actually get behind this movement, get behind something. if its not me, it's gonna be one of you. [It's time] to stick together, and move forward. These companies don't make nothing without us. They make nothing. The main reason why people watch mixed martial arts is because of us fighters. not because of these f*cking people making money, making tonnes and shitloads of money while not giving us nothing."
Comments
comments