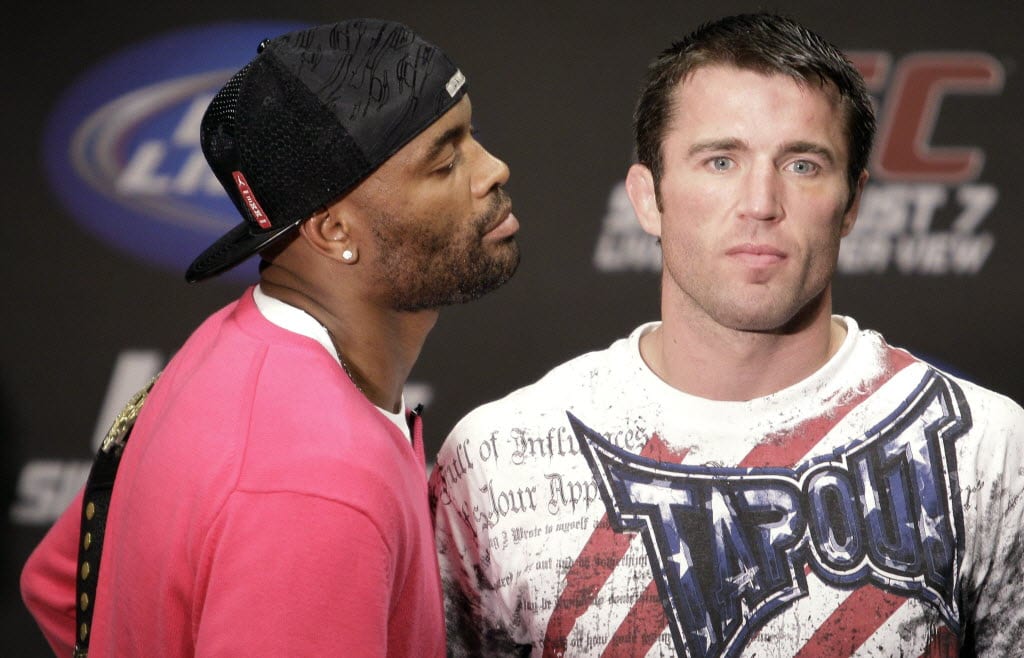 Are we getting closer to the return of the American Gangster?
Chael Sonnen retired from the sport of MMA back in 2014, after he was handed a two year suspension following his failing a drugs test for six (a record, he says). Since then, he's repeatedly denied any interest in returning to the UFC.
And yet…
Appearing on MMAFightings The MMA Hour, Sonnen finally admitted that while he may not be returning… he's definitely interested. First, however, there is some red tape to get to.
The UFC's drug testing partner USADA currently requires all athletes (well, nearly all) who wish to return from retirement to go through a four month testing period before being eligible to fight.
Last week Sonnen's suspension officially expired, and wouldn't you know it, he suddenly appeared on the USADA testing pool. Something, he says, is just to keep the option open.
"I'd sure like to have that option [of return]," Sonnen said. "The whole point is to have that option. I believe I'm done with MMA, thats just candidly, but I don't have that option. I am done, unless I can have a license. I would like to have the ability to choose.
"I jumped into the pool, which is a four month process, and I've done two tests."
While Sonnen did say that he wasn't entirely sure if he would pass those tests, he did seem to suggest that should they come back negative, then the pathway for a return would be much more open.
"I gotta pass it, if I pass that, I pass all of them," Sonnen said. "But I have to know that [every substance is] out. Boom. Step one down. Step two: get in shape, get ready to go. I'm there. I'm in shape, I'm ready to go. Step three: be the baddest dude in the world.
"I dominated middleweight. There has never has been a middleweight like me. The next closest guy is Anderson Silva, I got two 10-8 rounds against Anderson Silva. That's just the truth. I have no equal at middleweight."
Should the four month testing period go well, then Sonnen would be able to return around mid-October time.
Comments
comments