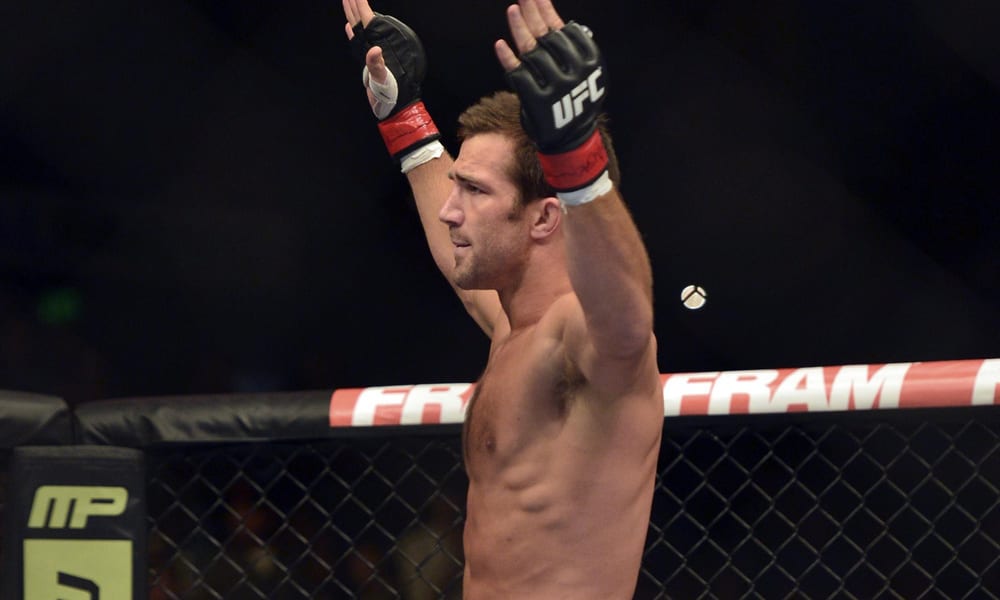 After Luke Rockhold's loss of the belt to Michael Bisping, it could be expected that the former champion would have attempted to get back into the Octagon as quickly as possible.
Instead, it provided a moment of clarity for the Californian. With the loss of the title came the loss of his championship contract, and with the loss of his contract came the loss of his championship level pay.
Put back onto the contract he signed prior to a bout with Lyoto Machida in April of 2015, Rockhold felt that since last summer, he has become a significantly hotter property. Add in a flourishing (and well paying) modelling career, and Rockhold found himself in a position where he could afford to take a pause from the sport and weigh up some options.
"For me, it's just got to make sense," Rockhold told Submission Radio. "Dollars makes sense so if the dollars aren't up to par then what's the point. I've put my time in this sport and I think I've earned my reputation and I have a leg to stand on when I make a demand like that.
"My contract was done up early on and I was told I would be taken care of if I held up my part of the bargain. I think signing my contract before beating a champion in Machida and decisively putting him away, then putting away Chris Weidman and having a hiccup against Bisping shouldn't have sent me back to where I was. So, I told them how I felt about it. We moved in a better direction, but I think there still [needs to be] a lot of improvement."
Part of that resisting obligations also extends to fight selection. Before the Jacare fight came to fruition, Rockhold was actually offered a bout against Yoel Romero at the upcoming mega-event UFC 205.
"I was offered [UFC 205] and Yoel Romero, but I said, 'Give me Yoel and five rounds,'" Rockhold said. "Somehow when it came back, I got Jacare, but whatever, it all worked out. I'm [not] going to fight any of these guys [in three rounds], any of them really, especially Yoel, he gets worse by the minute, by the second. I'm not going to do it in a three-round fight with any of these guys really."
Instead, Rockhold finds himself traveling across the globe to fight in Australia at UFC Fight Night 101 on November 27. News
"I was excited, I like fighting in Australia," Rockhold said of the news. "There is always good energy, and I'm not going to have to wait around all day. I just gotta wake up in the morning and go fight in the afternoon, rather than having to fight at midnight, which happens everywhere else really. I'm happy to have a five-round fight.
"New York would've been cool, it was a good stage, but a three-round fight just doesn't tell the true tale of who the better fighter is. There is too much risk involved, and if I'm going to fight one of the top guys, it's going to be in the main event, and it's going to be in a five-round fight."
Comments
comments