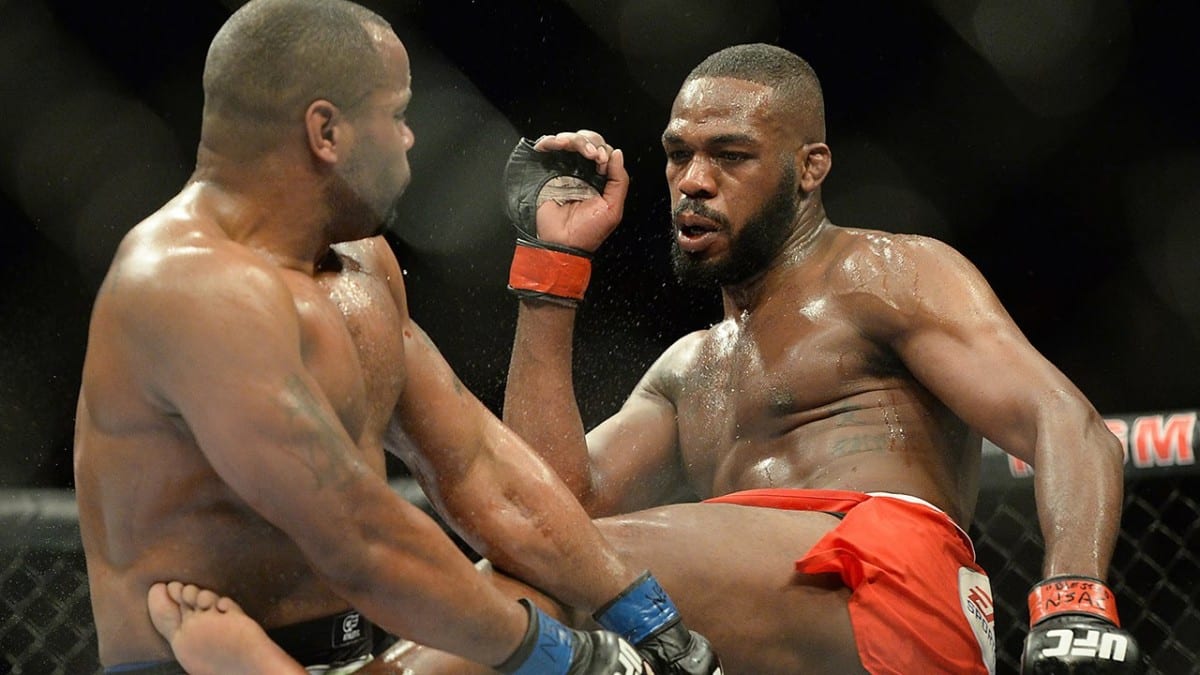 Jon Jones is paying close attention to the light heavyweight division.
As the former champion and pound for pound king muddies his way through his latest scandal, he's forced to see the 205-pound weight class move on without him. At UFC 206, Daniel Cormier will face Anthony Johnson for the championship — the same title Jones never lost in the ring.
Still, with this recent banned substance issue starting to clear up, Jones obviously has his eyes on a return and when asked on twitter who he had winning the main event of 206, he leans towards his old rival.
If I had to bet I would go with DC, his overall game is more complete https://t.co/PhyhxkzK5c

— Jon Bones Jones (@JonnyBones) October 28, 2016
Despite the endorsement, it wouldn't seem as if the ill feelings between the two are going away anytime soon. Last week, as Cormier and Johnson did the media rounds, the two referred to Jones as being irrelevant — something that clearly ruffled feathers.
Should Cormier be the victor at UFC 206, and Jones returns to competition, it'll be the fifth time the two men have been scheduled to face each other. They have only fought once. It's a frustrating feeling for both individuals, but particularly for Cormier, who never got to avenge his loss.
"I have to be at peace with what I've got," Cormier said on a recent episode of MMAFighting's The MMA Hour. "My biggest issue over the whole Jones thing is that I hate not having control over things that affect me. Lately, it seems like he has such massive implications on everything that has to do with my career that it's just affecting me."
Jones is set to face the Nevada State Athletic Commission on October 31.
Comments
comments