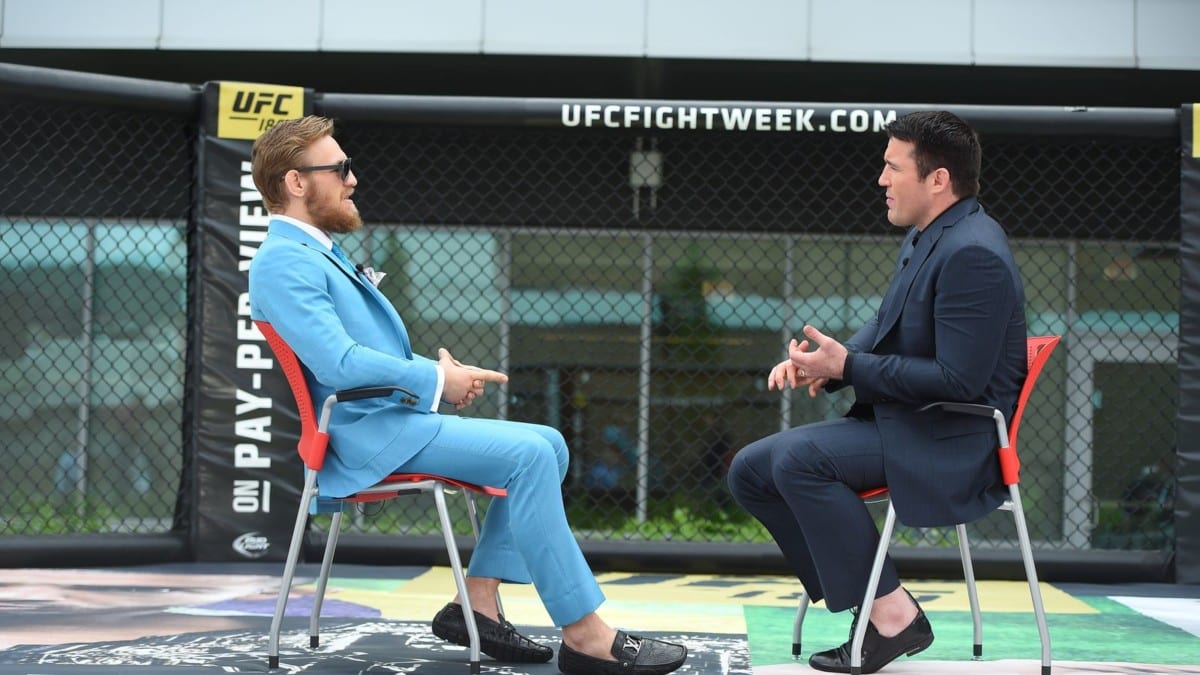 Since practically the day he first entered the UFC as a two-division champion of Cage Warriors, Conor McGregor has spoken about realising that same achievement in the world's biggest mixed martial arts promotion.
McGregor's date with history comes in just two weeks' time when he challenges UFC Lightweight champion Eddie Alvarez in the main event of the historic UFC 205 card in New York's Madison Square Garden, where he aims to add a second a belt to the Featherweight title he secured from José Aldo last December. In doing so, McGregor would become the first simultaneous two division champion in UFC history — an achievement which would go down in the record books.
Some fighters, though, aren't exactly enamoured with the idea. Several fighters in both the Featherweight and Lightweight divisions have called for McGregor's Featherweight title to be stripped before he has that chance at making history, citing the Dubliner's quest at winning titles in multiple weight classes as 'holding up' the division in which he is the champion of.
Former two-division UFC title contender Chael Sonnen doesn't agree, telling Beyond The Fight that anyone who hold this opinion is an "idiot".
"I've never heard anybody come out and speak on Conor's behalf and say he ought to be able to hold that belt. I'm sure there's people who think that, but I've never heard anyone say it – from the media to the TV, I've never heard anyone say it", Sonnen declared.
"Now we've got fighters in weight classes that have no standing in this matter, who I imagine is just coming from a standpoint of jealousy, and they're saying, 'You should strip him. Gotta strip him, gotta move that division on."
Sonnen, who recently announced he will fight Tito Ortiz in Bellator early next year, said that the potential historical ramifications of McGregor being the first person to hold two UFC belts at the same time far outweighs the concerns that McGregor's fellow fighters might have.
"I can't believe people don't understand this who are in the industry. To acknowledge how dumb fighters are, and I'm not trying to insult them, there's just not another word out there – they're dumb. To understand a fighter's lack of understanding of the business standpoint – how important media partners are and understanding what a promoter – they don't get it.
"I'll take the mask off and I'll tell you guys what's going on here. There's a historic opportunity if Conor beats Eddie Alvarez. The opportunity is that he will be the first guy in history to hold two world championships simultaneously in the UFC. It has never happened before".
Dana White stated that he won't strip McGregor of his Featherweight title in the lead-in to UFC 205, allowing the Irishman the opportunity he's been looking for since first signing for the UFC. But, as Sonnen contends, there shouldn't have been even a suggestion that this might take place. Having the first simultaneous two-division champion in history on their roster, Sonnen contends, would be a marketing coup for the UFC.
"If you are the UFC and through the power of the pen you take one of those belts away, you also lose the opportunity that so much media is running with to have the historic opportunity. If you wait to strip him or make a decision in that weight class til after the fight you preserve that opportunity. That is so obvious. The UFC can't come out and say that there's a marketing opportunity there, because then they lose it."
Comments
comments