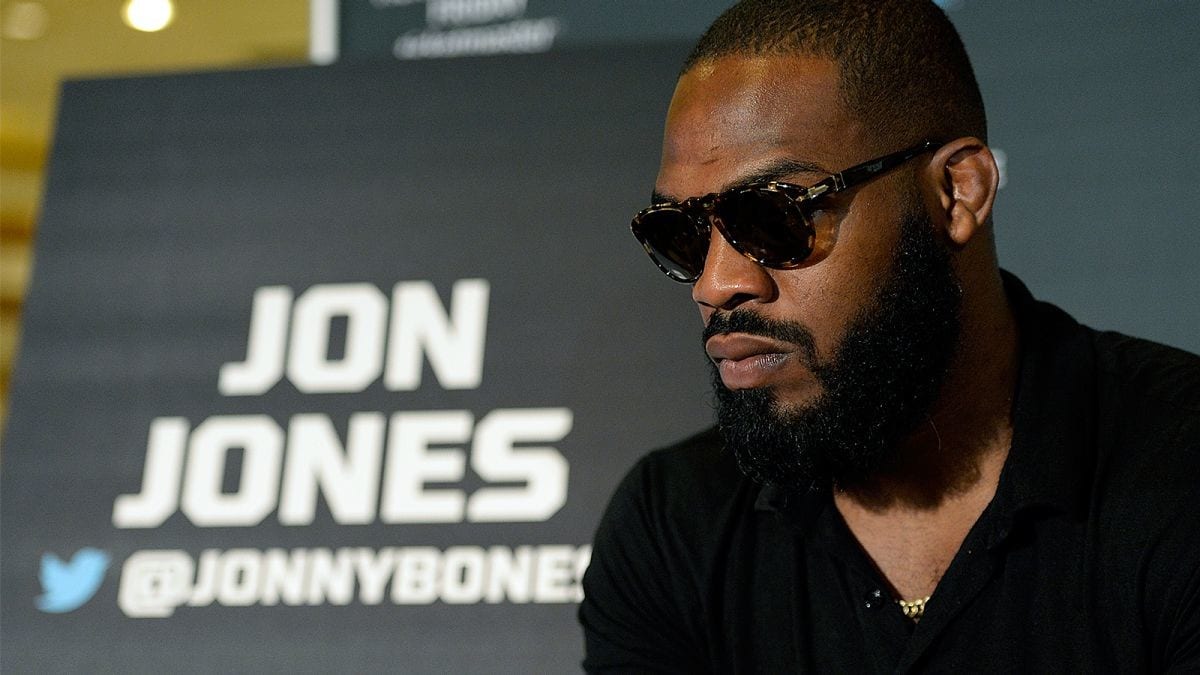 Jon Jones is one step closer to a resolution following his failed drug test three days prior to UFC 200 last July which caused him to be pulled from the main event against Daniel Cormier.
Jones' legal team had a 10-hour arbitration hearing with USADA ahead of the Nov. 10 date with the Nevada Athletic Commission, the panel who will decide on what punishment the interim light heavyweight champion of the UFC should face. Jones' team have requested that USADA return a decision as soon as possible in advance of the NAC hearing.
Jones tested positive for anti-estrogen agents clomiphene and letrozol in a test conducted on June 16. The results weren't revealed until three days before UFC 200, causing Jones to be removed from the card at the cost of around $10 million in lost earnings for the fighter.
He denies any wrong-doing, claiming that he unknowingly ingested the substances from a tainted supplement – a statement which seems to have some weight behind it after independent testing confirmed the presence of these performance enhancers in an over-the-counter health supplement.
Howard Jacobs, a renowned doping lawyer, is representing Jones and said to the media following the hearing that he was happy with how the proceedings went for him and his client.
"I think the evidence all came in and we're happy with sort of how the case went and now we're just gonna wait for the decision," Jacobs said. "It's out of our hands now."
"I don't want to get into the details, but there was a lot of evidence that was heard and a lot of argument," Jacobs continued. "Think of it like a trial. It's basically like the same. It just takes more time than you would think."
It's worth noting that regardless of what decision USADA comes to, the Nevada Athletic Commission could disregard it and hand out punishment. Jacobs hopes that a lenient USADA ruling would go some way to influencing the NAC.
"We think that before Nevada hears the case, it would be useful for them to see how these arbitrators analysed the same facts and [came] to the decision that they're gonna come to," Jacobs said.
Jon Jones is the most successful fighter in the history of the UFC's light heavyweight division but, unfortunately for him and his fans, it seems that his biggest fights have been reserved for outside of the cage these last few months. And much like all his other fights, Jones is expecting a good result here.
[
MMAFighting
]
Comments
comments