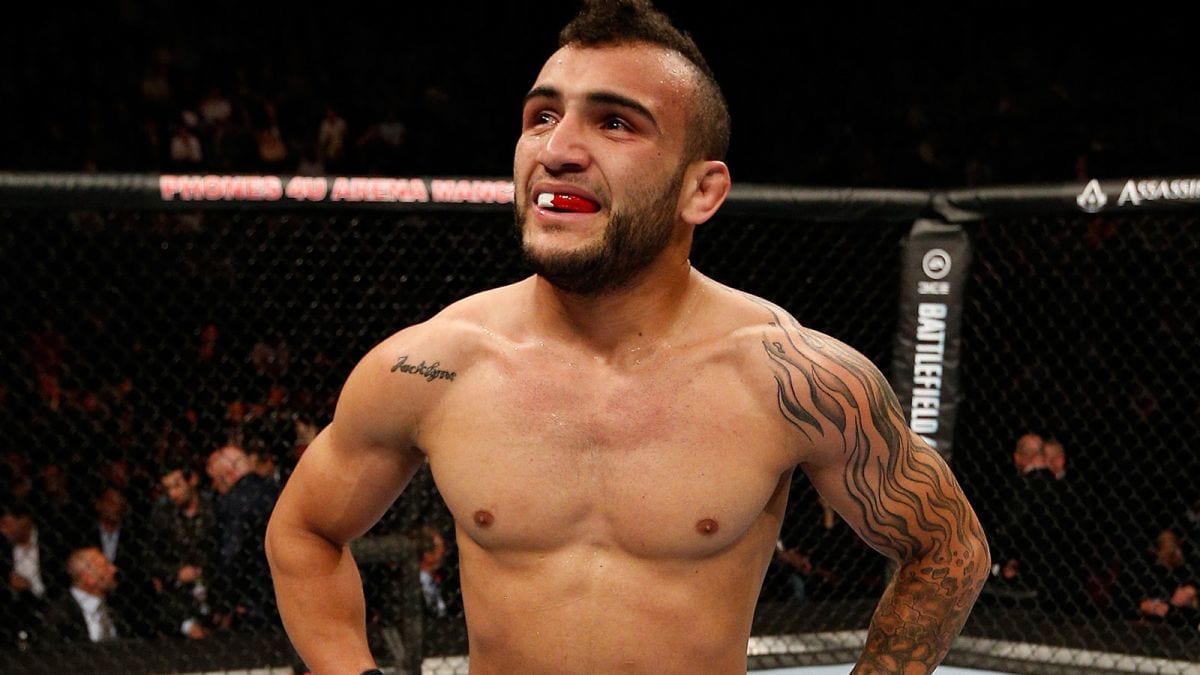 A razor thin decision gave John Lineker the victory over John Dodson in Portland, Saturday.
After a phenomenal twenty-five minutes containing several explosive flurries ended up with the Brazilian's hand raised, Lineker made sure to make a case for a title shot in his post-fight interview.
"I came to give a show to you all," Lineker said via translator. "I trained very hard for this, I came here for five rounds. I got one round after the other, that's how I like to fight."
"I'm a fighter, I'll fight whoever they put in front of me, but I think I deserve Dominick Cruz. It's time for me, I got four consecutive wins. It's my turn now."
Although a win over Dodson does put Lineker further up in terms of title shot conversation, his consistent weight issues likely hamper his progress. He came into UFC Portland a pound and a half over the bantamweight limit.
Interestingly, the 135-pound division has begun to heat up as of late, with a trio of genuine contenders for Cruz to face. Other than Lineker, Cruz also has options in TJ Dillashaw and Cody Garbrandt, both of whom the champion has had various bitter words with.
Whomever Cruz ends up in the cage with next, it's likely the duo left out will face each other.
Comments
comments