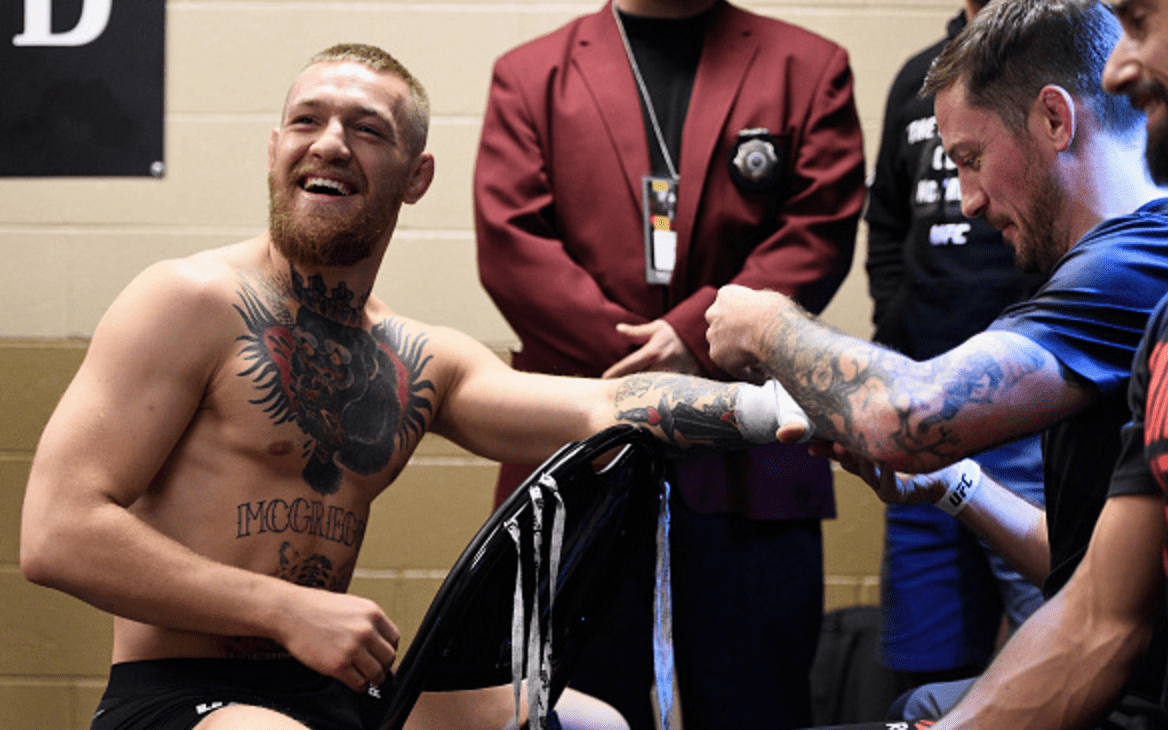 John Kavanagh has never been one to hold back his opinion, and his interview on last nights MMA Hour with Ariel Helwani, McGregor's coach gave his thoughts on the fighters the Notorious should face next.
When question about the Notorious' title defences at Feather and Lightweight, the SBG boss picked the best opponents for the two-weight champ, and the names are ones that'll divide opinion throughout the MMA world.
The two divisions are stacked, with names like Frankie Edgar, Anthony Pettis, Jose Aldo, Khabib Nuramagomedov, and Tony Ferguson all vying for title shots, but Kavanagh believes none of them are the most deserving.
"Now, I'm going to give you my full opinion. I think the second best 145er is Max Holloway, in my opinion. And I think the second best 155er is Nate Diaz," said Kavanagh. "That's my opinion.
"I think Nate would beat either Tony or Khabib. I think he really turned a corner with the Michael Johnson fight. I think we saw a new version of him. I think he looked fantastic in both Conor's fights."
While he would prefer those fights, he refused to be drawn on what weight McGregor would defend at first, but did say that the Khabib fight was the most likely if it went down at Lightweight.
"Now, I understand Khabib is the number one contender and it's probably gonna be him if that's how the company works but for me, interest wise, the Nate fight would interest me greater because of that. If it's Tony, if it's Khabib, great. They are two fantastic fighters."
You can watch the entire MMA Hour interview below.
Comments
comments