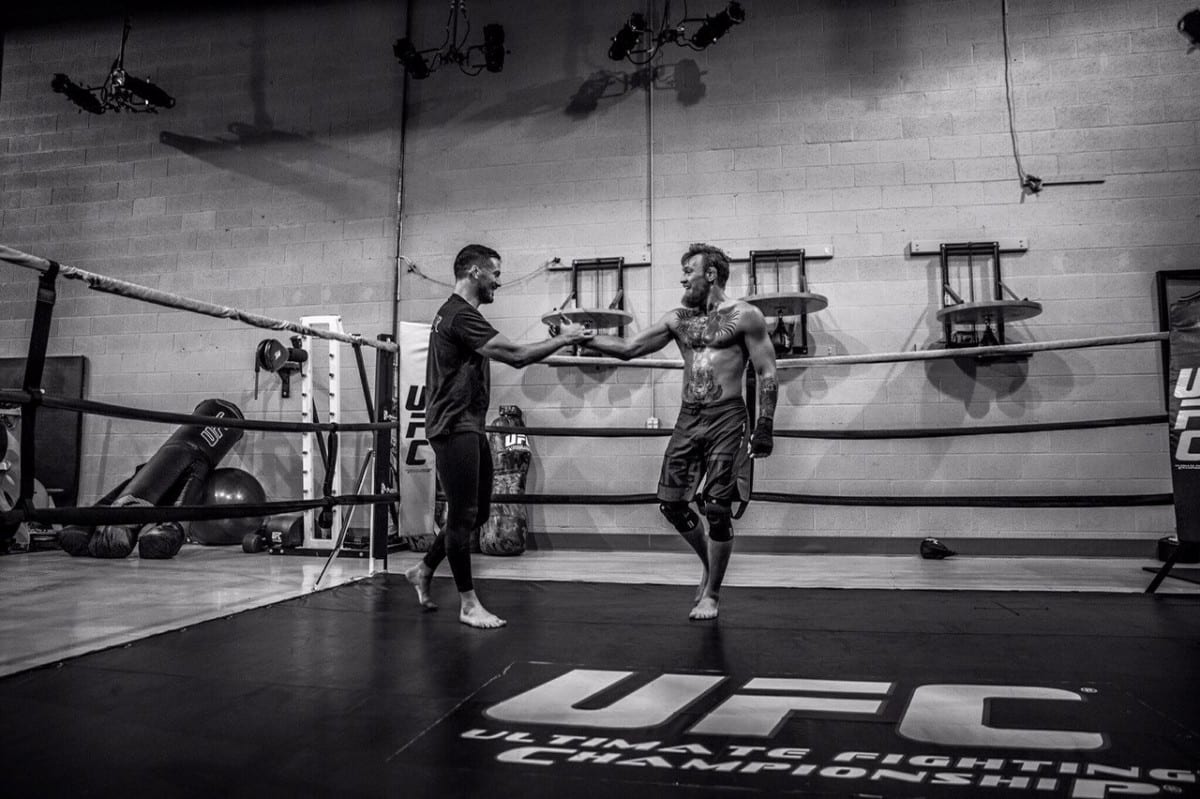 Conor McGregor's dethroning of Eddie Alvarez was the first time that the mixed martial arts community has ever seen a fighter claim two belts simultaneously in the UFC, a feat which has never been achieved in more than two decades of action inside the Octagon.
This historic triumph is now etched in the permanent annals of combat sports history as one of the most momentous achievements ever undertaken by a fighter. But for John Kavanagh, he has seen last night's historic victory play out a thousand times inside his gym.
"Almost step by step, it went how I thought", Kavanagh said to ESPN's Brett Okamoto after the conclusion of UFC 205. " I did think round one would be a little bit more on the fence, I thought Eddie would pressure the wrestling more but he got stung early and I think he got nervous about trying to close the distance.
"When we got to the fence a lot of people thought he would have his way with Conor but the positions we went through there, it was like step by step it was what we've been doing in the gym for years now but people are only getting to see it."
McGregor has once again broken new ground in the sport and, given that no one has ever realised this particular goal in the history of the UFC, Kavanagh suggests that his fighter should be considered as the sport's most elite athlete – but before all that, as well as the inevitable queries from the media as to what will be next on McGregor's to-do list will be, Kavanagh says he will take some time to allow what was achieved inside Madison Square Garden to properly sink in.
"Surely he has to be pound for pound number one", he said. "He put away a very, very tough champion in Eddie and now he's double world champion. I want to take it all in. I know there's a temptation to always be living in the future but right now is now. He just won a second world title, so I'm going to hold onto that and dwell on that a little bit longer."
Comments
comments