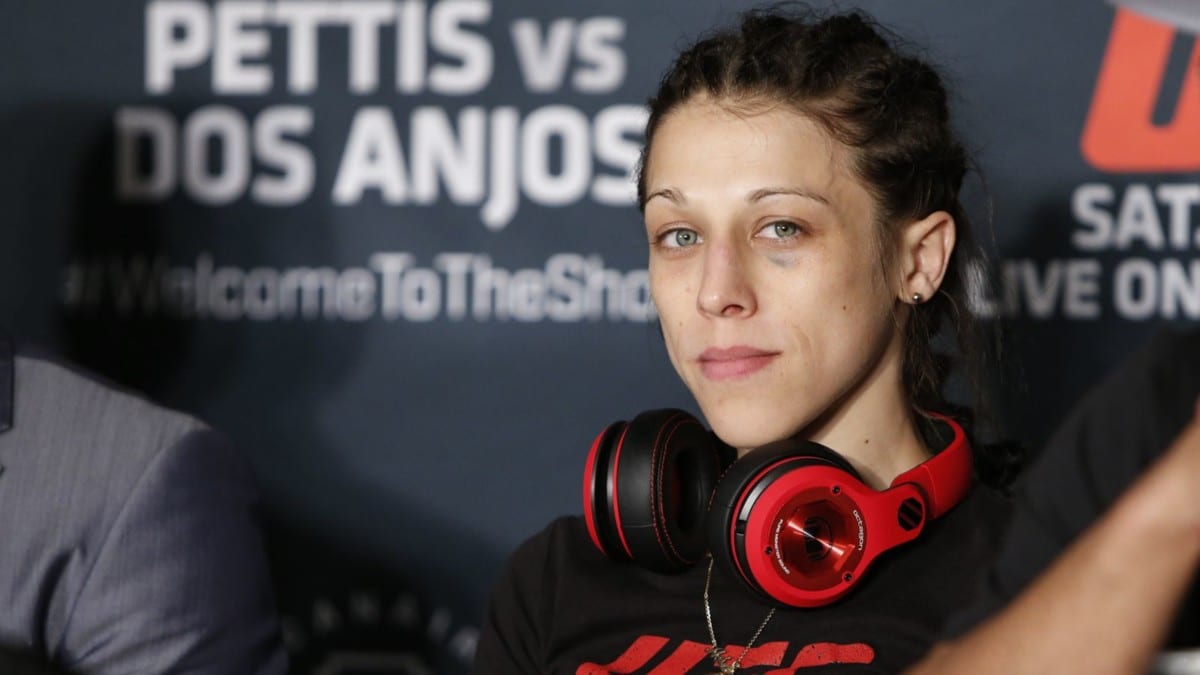 With the exception of Demetrious Johnson, Joanna Jedrzejczyk might just be the most dominant champion currently in the UFC. Yet, despite being undefeated in mixed martial arts after 12 fights, the women's strawweight champion isn't resting on her laurels.
Inspired to take her training to the next level following her five round back-and-forth against Cláudia Gadelha, Jedrzejczyk moved to the United States and joined the well known American Top Team gym. Combining that with some time away from the cage to heal, and the Polish phenom is gearing up to put on quite the show at UFC 205.
"Before, I broke my hand twice and it was not good for me. I had to take a longer break, but now I'm feeling great, so I'm ready to go," Jedrzejczyk said on the UFC 205 media call. "I know that I'm not the prettiest one, I'm not having big boobies or I'm not American, but I want people to remember me as the best female fighter, undefeated in MMA, and the UFC champion of the world.
"I want to be a legend. I want people to talk about me in five, 10 years, 20 years, that I was one of the best female MMA fighters, that I was one of the best UFC champions in the world back in the day. This is what I want. I just want to retire as an undefeated champion. This is my goal. This is my dream, and I want to make this dream become life."
Facing off against Karolina Kowalkiewicz — someone who Jedrzejczyk directly asked the UFC to bring in — the champion knows she has her work cut out for her to achieve her goals. While some may be inclined to think of themselves as undefeatable after such an impressive run, instead Jedrzejczyk feels that the only thing that can keep her at the top is harder and harder work.
"There are so many (contenders)," Jedrzejczyk said. "The strawweight division may be the lightest division in the UFC, but we are very tough fighters. Like my last fight with Claudia Gadelha on July 8 in Vegas, was pretty tough, and I know that I put a really big dot on an 'i'.
"People said so many times that there nobody who can take this belt away from me, but it isn't true. I'm trying to stay humble. This camp was even harder than before the fight with Claudia Gadelha, so definitely, I'm focused. I keep my eyes open and I train very hard because there is lots of talent in this division. So definitely, this fight with Karolina, it's a big challenge for me. But I will win this fight and you're going to be surprised how I'm going to win this fight."
UFC 205 takes place next Saturday in New York city at Madison Square Garden. Joanna Jedrzejczyk and Karolina Kowalkiewicz are one of three different title fights on the card, marking the first event to do so since UFC 33.
Comments
comments