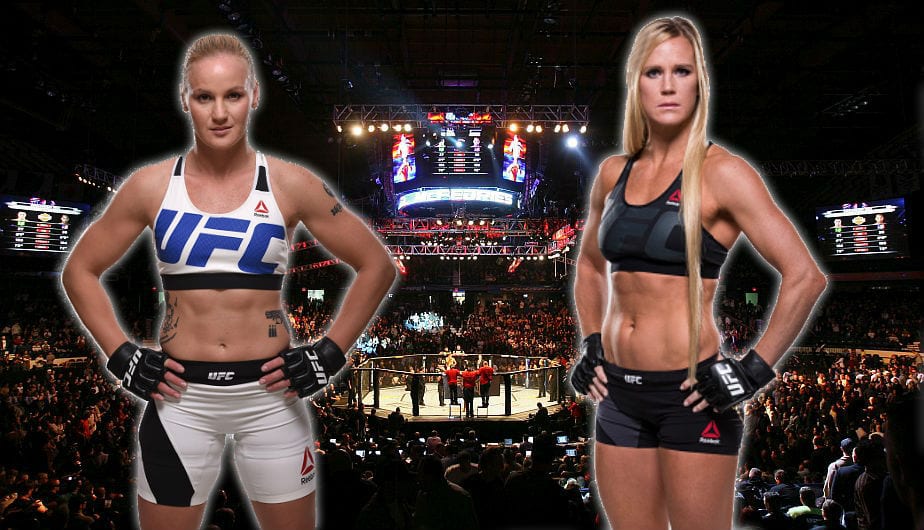 Tonight, in Chicago, Holly Holm makes her return to the Octagon for the first time since losing her UFC Women's bantamweight title in March this year, where she will face off against a rather unheralded opponent in Valentina Shevchenko.
It's a fight you could perhaps be forgiven for presuming a simple outcome.
Holm enters into the bout as ranked 2nd in her division. Her only loss in her entire career was to Miesha Tate in her last showing, and that was a loss that came in the last round of a fight she was having great success in. In the fight before that, she decimated the previously untouchable Ronda Rousey to win the title.
Shevchenko, on the other hand, has only recently broken into the top ten at women's bantamweight. Two fights into her UFC career, she comes into the Holm fight after losing a unanimous decision to (new champion) Amanda Nunes after a fairly unspectacular showing.
So, on paper, easy win for the former champion.
And yet it would be unwise to disregard Shevchenko's chances. While she may not have developed the same spectacular highlight reel Holm has, Shevchenko has shown to be a gritty, determined fighter. One who is happy to take punishment en route to grinding out a win. She has phenomenal striking, and is a previous kickboxing champion.
In Muay Thai, she has beaten UFC strawweight champion Joanna Jedrzejczyk three times.
Holm could well win… but instead of expecting a showcase, you should perhaps look more to see a tough, tactical battle. Indeed, with Holm's boxing pedigree and Shevchenko's kickboxing history, this fight is likely a meeting of the two most decorated strikers in the division.
Holm has taken a risk with little reward in this fight. A win over a much lower ranked opponent who enters the bout with little-to-no fanfare doesn't do much for Holly in the eyes of the casual fan. Particularly if it's a victory hard fought.
The decision marks the second chance Holm has made of late. Despite pressure from the UFC to await a returning Ronda Rousey for a megabucks rematch, Holm took the fight with Tate in order to be an active champion. If she loses to Shevchenko, she'll be a far cry from the position she was in back at the beginning of the year.
Still, instead of criticising such choices, we should instead look to celebrate fighters who want to fight.
UFC on Fox: Holm vs. Shevchenko takes place in Chicago. It airs at 8PM/5PM ETPT.

Photo credit:news.sportsinteraction
Comments
comments