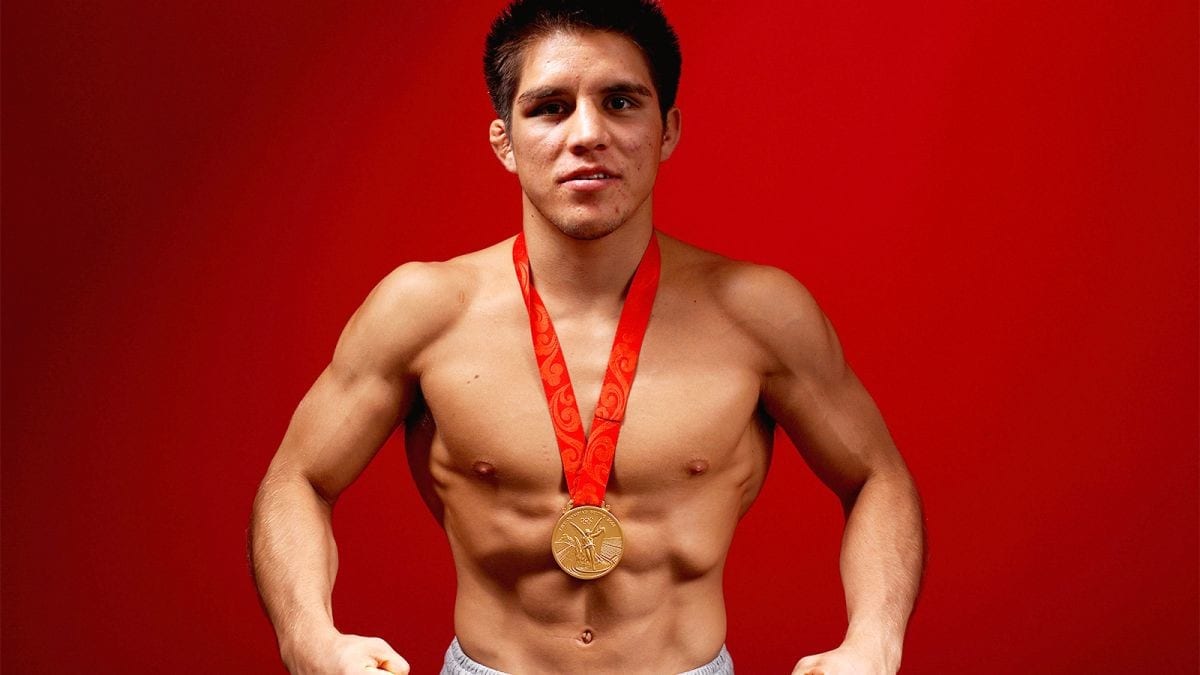 If there is anyone in the UFC who knows exactly how hard it is to achieve success in the Octagon, it's Henry Cejudo.
The UFC Flyweight contender is the second youngest winner of Olympic freestyle wrestling gold in US history after taking the top spot in the 2008 Olympics in Beijing but as yet Cejudo has thus far fallen short in his attempts to parlay his Olympic gold for UFC gold.
Cejudo, who was unbeaten at the time, lasted just over half a round of his Flyweight title bout with pound-for-pound great Demetrious Johnson last April. For a man who once had the midas touch, his quest for a UFC title has yet to be realised and he says it gives him an appreciation of how hard it is to reach the top of mixed martial arts.
One fighter who he does see as being at the top of the game, however, is Conor McGregor and he fancies the Irishman's chances at become the UFC's first ever simultaneous two-division champion at UFC 205 next month.
When asked by Boxeo Mundial how he saw the McGregor/Alvarez bout going down, Cejudo was diplomatic – but made it clear who he thinks will come out on top.
"I like Eddie Alvarez a lot but if he stays on his feet with Conor, I think Conor is going to get him", Cejudo said.
"Conor is a gamer, dude. I will never cross that dude out. I just won't. His mindset is second to none. He's special because of his mind and his belief in his ability. I don't think there had been another athlete like Conor, where he is that confident. Maybe Ali, that's one of the only [other] one that I can think of, where he's able to count the round and [land] one-punch knockouts. He's special, man.
"For Conor to be able to take the fight to five rounds [against Nate Diaz]… I give my respect to him. I may disagree with the way he flaunts himself and flaunts money and things like that but he's an entertainer. He's the best fighter in the world and he's the best entertainer in the world as well."
"The more experienced guy is probably Alvarez but I've got Conor, man. I like Eddie a lot. He seems like a really good dude and a good fighter – I've watched a lot of his fights – but I've got a feeling he may get prideful. I hope he doesn't."
Comments
comments