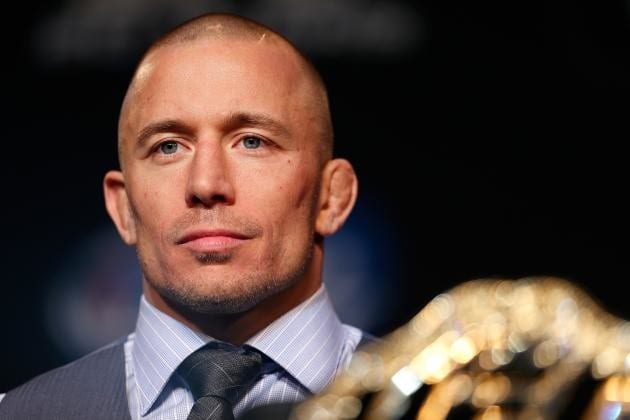 The GSP saga continues.
Yesterday evening, Michael Bisping took to Twitter to seemingly try and provoke welterweight legend Georges St-Pierre into accepting a fight with him at UFC 206. Claiming he had already accepted a fight with the Canadian verbally, Bisping wrote: "we all want more money. But let's go, sign the papers. Give the people of Toronto what they want, be a hero! Let's go champ!"
Now, St-Pierre himself has spoken out via the same medium.
Message to Michael @Bisping pic.twitter.com/coe1zBuvXj

— Georges St-Pierre (@GeorgesStPierre) October 26, 2016
"Nothing would make me more happy in the world than to fight you in Toronto, Michael," St-Pierre said. "Last week I met with Ari, and I made peace with Dana and I tried to resolve things, but unfortunately right now, it's not happening. Hopefully things will change soon."
With St-Pierre and the UFC still seemingly at loggerheads, and the Canadian proclaiming himself a free agent, it remains unknown where this story will end up. Although it's likely to be one of two places – in court, or in the cage.
Comments
comments