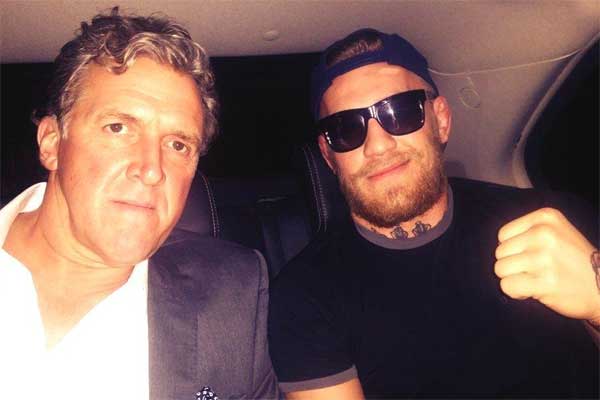 Garry Cook, the former Manchester City CEO who was more recently employed as Chief Global Brand Officer for the UFC, is among several high profile departures from the company it was announced on Tuesday.
Also leaving the company are senior executives Marshall Zelasnik, Ken Berger and Jamie Pollock, as new UFC owners WME-IMG announced a round of layoffs just months after acquiring the UFC in a $4 billion deal from Lorenzo and Frank Fertitta.
In total, 15% of the UFC staff worldwide were handed their redundancy notices yesterday as WME-IMG look to streamline the company and install their own candidates in key positions in the company.
Cook had been with the UFC since 2012, first joining as Managing Director of the UFC's interests in Europe, the Middle East and Africa, before being promoted to the position he held more recently after the territories he was responsible for enjoyed significant growth.
He was instrumental in developing the ideas and concept for an outdoor stadium show in Ireland to be headlined by Conor McGregor, a move which has led to ceaseless speculation in recent years that the UFC was to hold an event in either Croke Park or the Aviva Stadium in Dublin.
Cook released a statement on Tuesday evening commenting on his departure. He said:
"This has been a magnificent experience with one of the greatest sports enterprises of the modern day. I am thankful and proud to have played a part in their brand story working with Lorenzo Fertitta, Dana White, Lawrence Epstein and all the talented individuals at the UFC.
With the new leadership from WME/IMG the next era of continuing to redefine the global sports landscape is very exciting. I wish them well delivering on their vision for success."
These departures from the UFC come in the wake of senior matchmaker Joe Silva announcing his retirement at the end of August, while it was announced last week that Dave Sholler, Vice President of Public Relations, was to leave his role to take up a position with the Philadelphia 76ers.
It remains to be seen who the WME-IMG will fill these vacancies with, or indeed if the roles themselves will be continued. Either way, this wave of redundancies represents the biggest cuts that UFC staff have experienced in the company's history.
With Cook's departure, it remains to be seen if there will still be the same appetite for an outdoor show in Ireland or if all future events will be held in the 3 Arena – a venue with a capacity of just 9,500.
Comments
comments