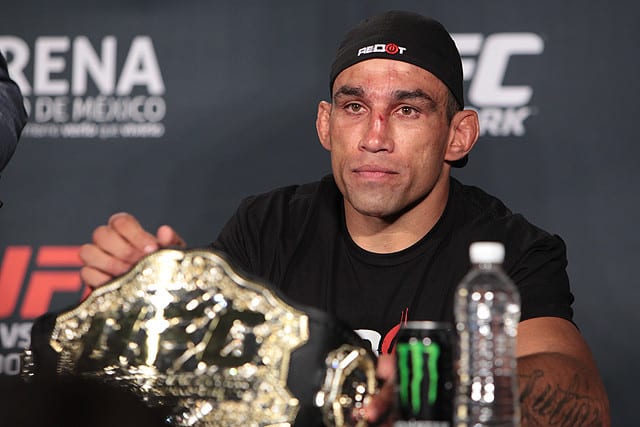 Days after taking to social media to criticise the UFC-Reebok deal, Fabricio Werdum has been removed from all UFC television duties. The former heavyweight champion had been an analyst and commentator for the UFC's Spanish broadcasts.
The Brazilian announced the news via his Instagram, captioning a video with: "I just want to make everything clear about my post of Nike and Reebok. I did this to protest about the sponsorship, before Rebook got into UFC, all the fighters use to do a lot of money with other sponsors, including me, and now they paying me only $5,000 per fight. I didn't get penalized because I have to contract with them, but they cut me out of the tv broadcast #UFCnetwork"
It was only on Tuesday that Werdum had sought to reassure concerned fans, claiming that he would not face any repercussions for his comments.
"The people thinking I will get in trouble, nothing will happen," he said. "I even tell the fighters, if some company won't sponsor you, you have to cover up their names, gloves, shin guards, don't make free promotion. That's our job, our image, our fights. Just because someone sends you some gloves you don't need to keep making several posts with them. That's not how it works, you have to value your image."
Werdum is currently scheduled to face Cain Velasquez at UFC 207. The winner is expected to go on to face Stipe Miocic for the UFC heavyweight title.
UPDATE: The UFC have released a statement on the matter, saying "While we respect an athlete's right to voice his opinion, we deem the manner in which Werdum chose to do so unacceptable" as reported by ESPN's Brett Okamoto.
Comments
comments