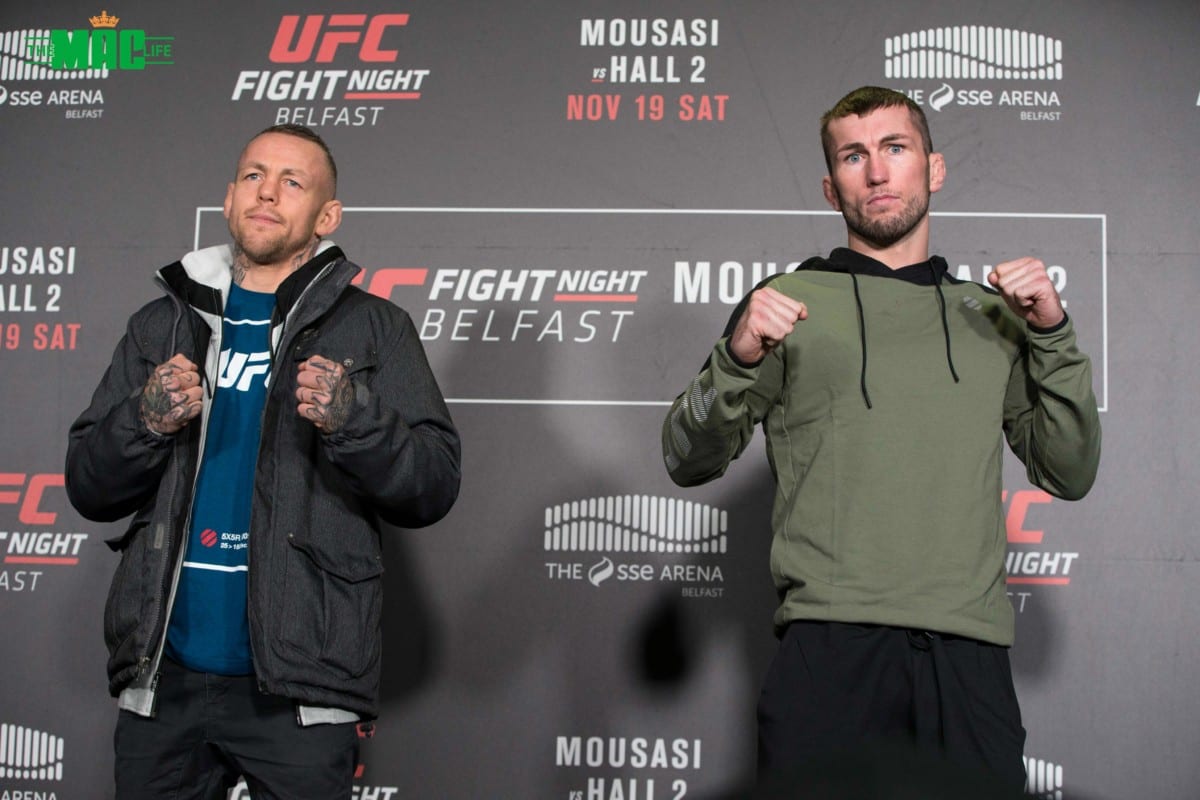 Much like last year's UFC Fight Night card in Dublin, the UFC's return to Belfast for the first time since 2007 has seen its card beset by injury withdrawals.
The originally scheduled main event between Gunnar Nelson and Dong Hyun Kim was nixed when the Icelander rolled his ankle in an official UFC media workout. The co-main event also saw a late change when James Krause pulled out of his bout with Ross Pearson and in their scramble to find a replacement, the UFC have put together a bout which is arguably more interesting – the all-British clash between Pearson and Scotland's Stevie Ray.
With barely four weeks to prepare for this bout, most outsiders would place Ray as the underdog against Pearson but, as he told TheMacLife.com, the Scot isn't bothered one bit by the late call up.
"Late notice doesn't matter to me", he said. "I know a lot of people say stuff like, 'Oh it's only four weeks notice.' It doesn't matter if it's short notice, long notice – I'm training all the time anyway.
"Sometimes I feel like late notice is even better because sometimes I over-train. I train for too long and don't rest. Look at my UFC debut; I only had two weeks notice and I went out and dominated the guy."
For Pearson, this Saturday's bout represents a must-win. Pearson has dropped three of his last four fights and knows that the UFC don't hesitate to cut fighters on three fight skids. He still feels, though, that there is significant room to improve on his UFC performances thus far.
"I still feel like I've never performed to my best ability", Pearson said to TheMacLife.com. "I've had great fights, I've had good finishes. I've had bad fights but I still don't feel that the best fighter has come out of me yet. I still believe there's a lot left in my heart, my will and my want. There's so much more I can achieve in this sport and that's what keeps driving us."
Comments
comments