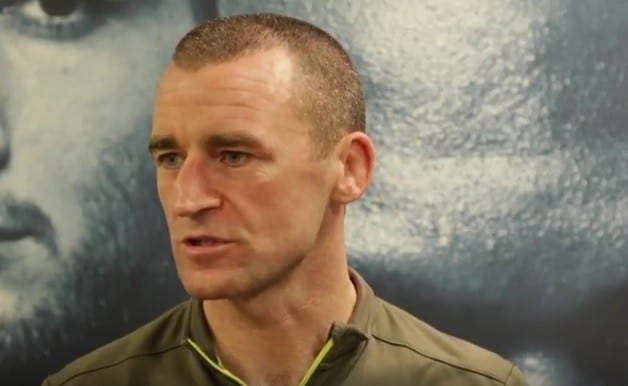 One of the most storied journeys in Irish MMA comes to an end this weekend when Neil '2Tap' Seery enters the Octagon for the final time at UFC Belfast.
Seery, a veteran of six fights since joining the organisation in 2014, was called up to the UFC as a short notice replacement for Ian McCall at UFC Fight Night 37 in London and somewhat coincidentally it is McCall – who has had two opponents pull out of fights in recent months – who he will face on the night he laces up his gloves for the final time.
"Ian McCall unfortunately had two pullouts", Seery said in an exclusive interview with TheMacLife.com. "He knows I turn up to fight and that's more or less, I think, why he wants the fight. That's why he called me out. I'm constantly here, I don't cut corners, I don't cheat, I'll make weight and I'll turn up fight night – and I will fight."
Seery will achieve something that few fighters ever get the chance to this weekend: he will walk away from the sport on his own terms and this is a decision he is entirely at peace with.
"I've put a hell of a lot into this game. Everybody knows how much I've put into this game; the people I've trained with, the people I've come through the years with, the people on the scene who've followed MMA from the start. I've put a hell of a lot in and I truly deserve to have a good applause, you know? Because I have put a hell of a lot into it.
"I'll do what I always do. I'll get in there and I'll try to put on a hell of a show for the fans out there.
"Win, lose or draw I said I was going to walk away and I'm going to stick to that. Even if I win, people are going to question why I'm going out. Because I feel good, that's why I want to go out. I mentally feel good and I want to feel good retiring.
"I feel good in myself now and I want to go out like that. I want to finish like that. I went into the UFC feeling good and I want to go out the exact same way. That's why I'm retiring."
Comments
comments