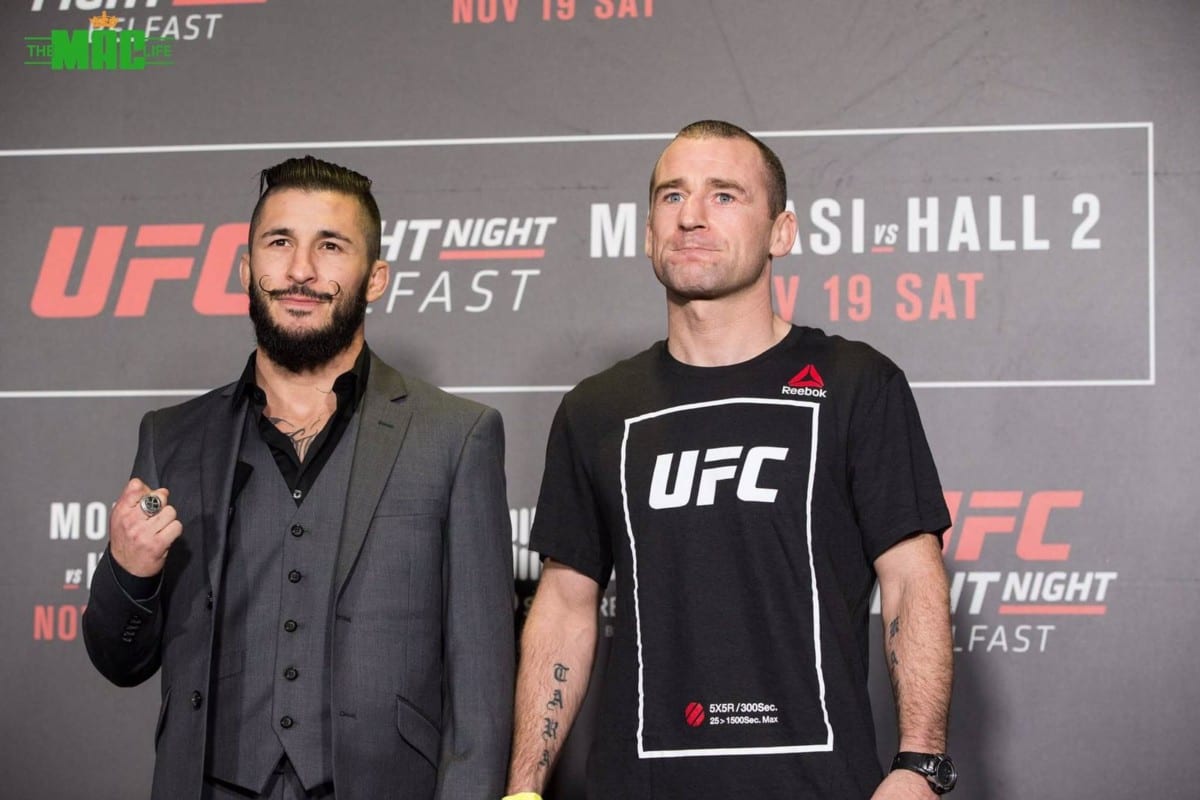 Ian McCall's recent UFC career has been hampered by injuries, though not all of those have been his own. With two UFC bouts since last summer pulled at the eleventh hour due to opponent withdrawals, McCall was eager to ensure that whoever the UFC lined him up against next would show up on fight day.
Enter Neil Seery.
The Team Ryano fighter will retire from mixed martial arts after his bout with McCall at UFC Belfast this weekend and the Irishman is exactly the type of fighter that McCall has been looking to compete against. Seery always brings an exciting fight but even more than that McCall knows that when '2Tap' signs a fight contract, he will be there inside the cage come fight day.
"I just like him. He's a good dude", McCall said to TheMacLife.com. "He's a nice guy and I got screwed over in my last two fights. I showed up and [other] people didn't show up. I knew he would."
McCall and Seery will face each other this weekend but it's not the first time that the two flyweights have been placed on the same card together. In July 2014, McCall won a decision win against Brad Pickett at the same UFC Dublin card where Neil Seery earned his first UFC win against Phil Harris and having experienced the fan reaction on that memorable night, McCall knows what he's getting into this Saturday in Belfast.
"I kinda regret having to travel all the way out here, just because of the time change and all that stuff but I'll get used to it. I've done it before multiple times. I'm excited to send him on his way.
"These are the greatest fans on the planet. I've said it before, I'll say it again. You guys are nuts. I love it, it's amazing. I don't want to say 'surprisingly' but I get a lot of love out here. I'm fighting one of you guys' native sons and people are telling me they're rooting for me. You should at least be messing with me or something but I'm happy."
Comments
comments