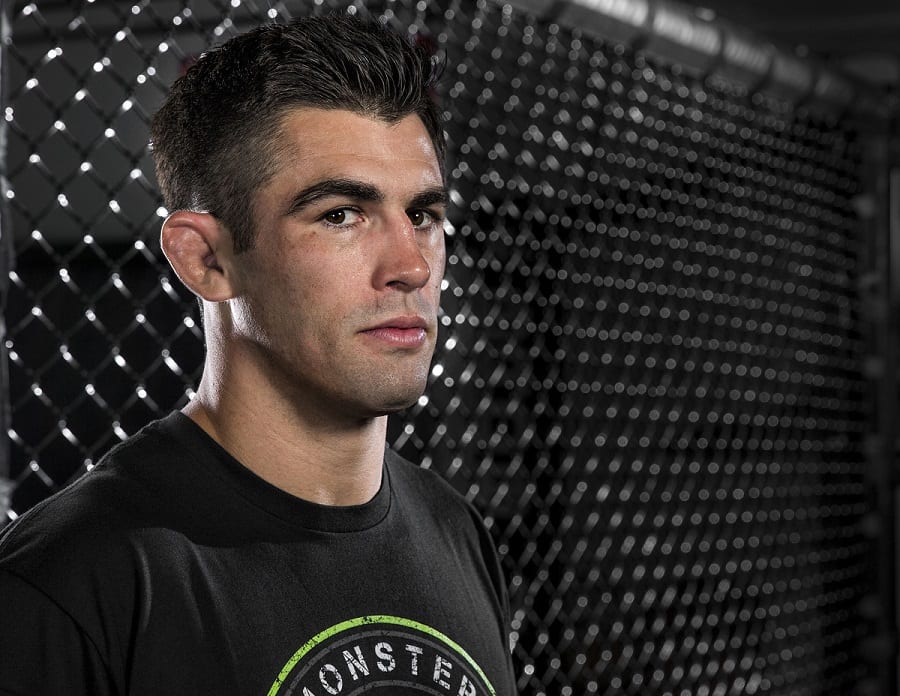 Shots fired.
A new sequel in the seemingly never-ending feud between UFC bantamweight champion Dominick Cruz and practically everyone in or around his weight class at Team Alpha Male has been set. Cruz (22-1) has bested everyone who has stepped into the cage with him to date so far in his UFC tenure and in Garbrandt, he sees just another fighter out of Sacramento temporarily standing in his way.
Garbrandt, though, has other ideas. The 25-year-old gets his title shot on the back on three successive first round TKO's which brought his record to a perfect 10-0. The fighter they call 'No Love' says he intends to keep that run going when they meet at UFC 207 o Dec. 30.
The champion isn't having any of it.
"That's his take on it and if you hear him, he's not the most intelligent guy in the world," Cruz said in an interview with TMZ. "So there's two ways to go about this sport. There's taking the damage, taking the chances, walking into the center and being willing to take punches in order to give punches.
"Then there's me, where I'm going to put myself in the smallest ratio of taking damage, that way I can use my brain and continue to beat you down, round after round, pick you apart, take as minimal amount of damage as I can while I just beat you up."
No fighter has yet been able to solve the riddle of Dominick Cruz since he entered the UFC. His lateral movement, unusual angles and impressive footwork mean that most of his opponents struggle to even get near Cruz, let alone beat him.
This formula has been a winning one.
"I'm going to mix it up, keep you guessing so much that at the end of it, you're going to just wish that I would put you out of your misery," Cruz continued. "I'm just going to keep tagging you up and making you look silly.
"Step by step, minute by minute, round by round, until you beg me to stop you."
Comments
comments