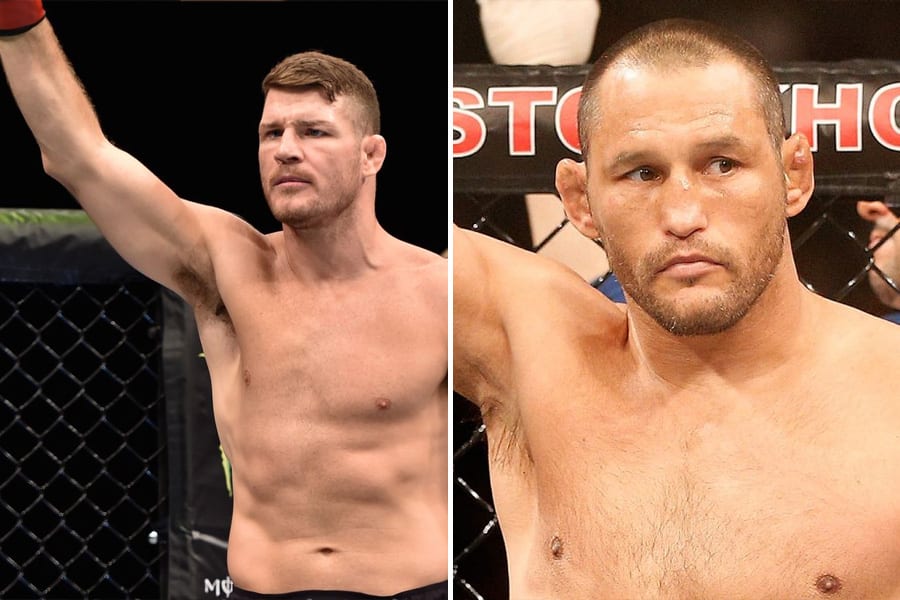 This time last year Chris Weidman was on top of the world.
He was the UFC's middleweight world champion and his maulings of three of the most highly-regarded Brazilian fighters to have ever stepped into the cage had served a significant warning to everyone else who inhabited his division.
It had seemed for all the world that a new era had begun in a division which for so long had been ruled by the iron fist (and knees and elbows) of Anderson Silva. Weidman, a member of the Serra-Longo fight team in New York, had looked every inch a blue-chip prospect since making his UFC debut in early 2011. His crisp striking and suffocating grappling game had proved too much for everyone who had stared across the cage at him – Silva, Vitor Belfort and Lyoto Machida among them.
Behind Weidman, a new line of contenders had formed. Luke Rockhold, the former Strikeforce champion had won four straight fights inside the octagon. Yoel Romero, the hulking Olympic wrestler from Cuba, was enhancing his reputation every fight. Jacare Souza, another Strikeforce alum, was another who was campaigning for a shot at the gold amidst the power vacuum that existed in this post-Silva division.
So, less than a year removed from the battle between Weidman and Rockhold at UFC 194, we head into Saturday's UFC 204 main event with two fighters who no one could have predicted would be contesting the world's middleweight title – and all of this to settle a score of a rivalry that was forged on a warm July evening in Las Vegas seven years ago.
Michael Bisping vs Dan Henderson is the most unlikely title-pairing that the UFC has ever put together – at least outside the context of a short notice replacement (see Bisping vs Rockhold, or Dillashaw vs Soto for example). For both fighters, it seems as much a lifetime achievement award as it does a fight between champion and his number one contender.
Bisping, so often the nearly-man throughout his decade-long tenure in the UFC, has been given the ideal platform for which to defend his title. The fight is taking place inside the Manchester Arena which, as Bisping puts it, is just 20 minutes down the road from his hometown of Clitheroe.
He has been given the opportunity to make the walk to the cage amongst his countrymen to the soundtrack of Blur's 'Song 2' wearing the black Reebok champions kit, a true realisation of the journey he began when he took his first jiu-jitsu class nearly 30 years ago. And in the cage, he will stare down the man responsible for the highlight reel knockout which removed him from his senses all the way back at UFC 100.
For Henderson, who has already announced that this will be his last fight regardless of the result, he has been given the most prestigious of stages with which to hang up his gloves. Sometime before 6am local time, the former US Olympic wrestler could walk backstage with the one title that eluded him throughout his career on his shoulder and, somewhat paradoxically, end his reign as champion almost before it even begins.
You get the sense, though, that this has been designed to be Bisping's night. The stage has been set for him. He will face an opponent who he has history with but whose skills have been weathered by time and wars waged inside the cage.
The narrative that Bisping clung to when he seized the championship from Luke Rockhold earlier this year was that it was his destiny to wear the gold around his waist. But who will destiny smile upon this time around? Will Bisping get his career-high moment in the most appropriate of venues or will Dan Henderson end his storied career as a champion?
This is a massively pivotal moment in the careers of both of these men and say what you will about the merits of this particular title fight when there was, on paper at least, more deserving contenders to match Bisping up with, when the final bell rings late on Saturday night a hugely interesting chapter will have been written in the stories of both.
Let's see what you've got for us, destiny.
Comments
comments