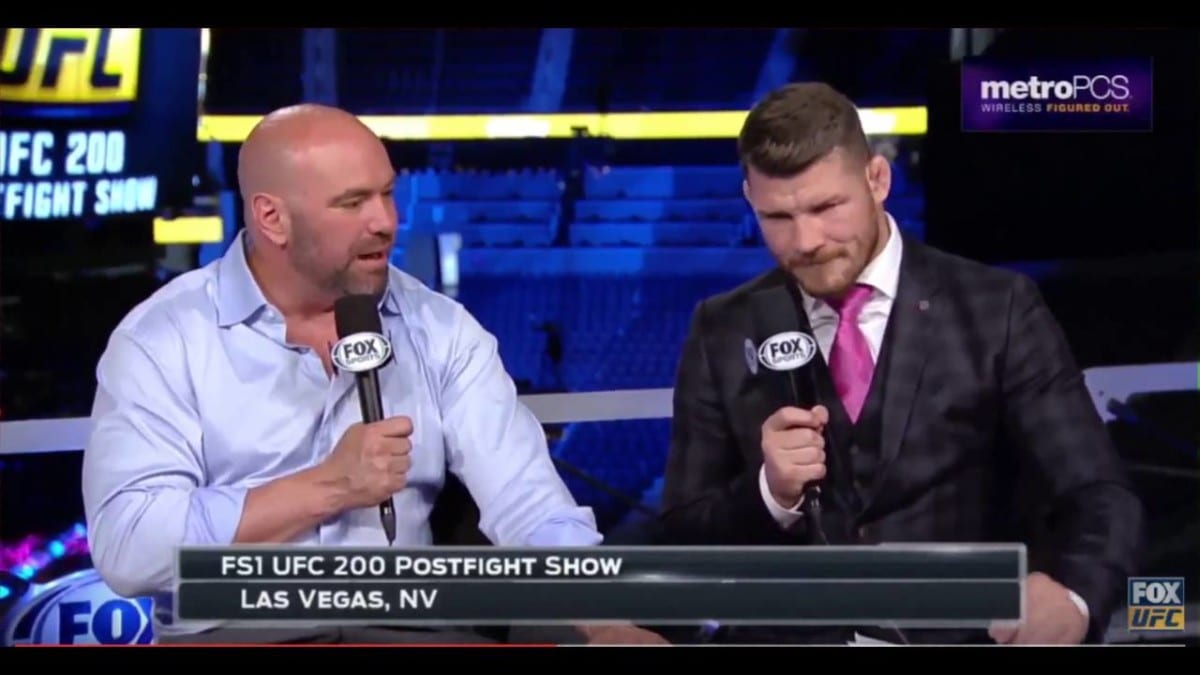 The stakes for Chris Weidman and Yoel Romero just got a little bit higher.
In a last minute Q & A with MetroPCS, White was asked by a curious fan about what would be happening with middleweight champion Michael Bisping.
"What's next for Bisping, will be the winner of tonight's fight between Weidman and Romero," White said.
While it was widely acknowledged that the winner of the bout would have a huge opportunity to make a claim as rightful number one contender, there was still the issue of Ronaldo 'Jacare' Souza, who recently found himself without an opponent after Luke Rockhold withdrew from their rematch.
It was thought that Jacare (who actually weighed in as an alternate yesterday), could potentially receive the championship bout depending on the result of Weidman and Romero's fight. Particularly taking into account Bisping's recent comments when he said he had no interest in fighting Romero should the Cuban win.
But, with White's statement, we have a better idea about what one of the early events in 2017 will be headlined by.
Comments
comments