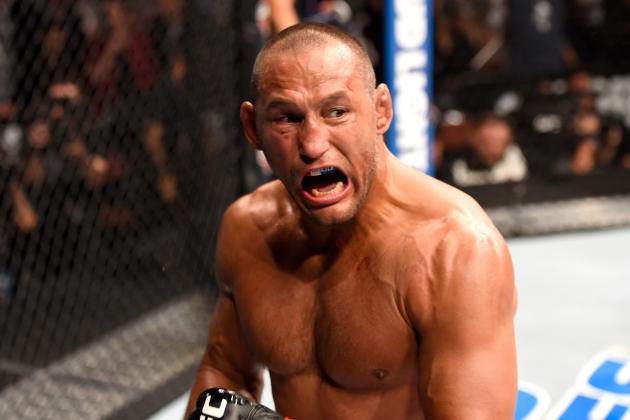 It wasn't quite the fairy-tale ending to his career that Dan Henderson had been hoping for but now that he has hung up his gloves, the man they call 'Hendo' can walk away from the sport with his head held high.
On a couple of occasions at last weekend's UFC 204, Henderson uncoiled his trademark 'H-Bomb' in the direction of middleweight champion Michael Bisping but whereas the vicious overhand he delivered towards the Brit seven years ago was a fight-ender, this time around Bisping was able to survive and ultimately out-point the challenger.
Henderson, even at 46 years of age, came up agonisingly close in his quest to walk away from the game as champion of the world and though that didn't come to pass his efforts weren't lost on the MMA community and, in particular, Dana White.
"Dan Henderson, I tweeted during the fight that he's built of leather and rock, man", White said to FOX Sports, as reported by MMAFighting. "The guy is so durable, so tough, was in the fight the whole time. I never pictured that thing being a competitive five-round fight. I thought Henderson would catch him early, like he did, or Bisping would just pick him apart and be too fast for him throughout the fight. It was a damn good fight."
Though Henderson's two-decade run in MMA has now come to a close, White says that Henderson is still one of the best fighters in the world at 185lbs.
"At his age now – what is, is he 46? – he's 46. I'm 47, I can barely get on a treadmill in the morning, let alone go in and fight five-round main events in another country", the UFC president continued.
"He's an absolute warrior, one of the toughest guys to ever do it, and he's still scary at his age and everything. If he didn't want to retire today, he's still scary to people in that division."
Comments
comments