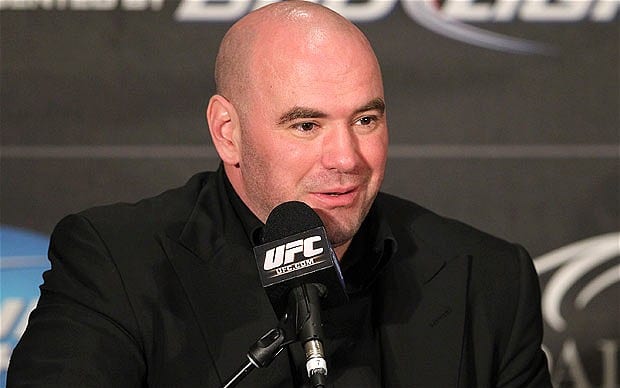 Speaking in an exclusive interview with UFC.com, UFC President Dana White gave some clarity to the uncertain-looking title pictures of both the Featherweight and Welterweight divisions.
On Conor McGregor's foray into heavier weights, White stated that "I fully expect Conor to come back and defend his 145lb title." The Irishman, who last December took the title from long-time champion Jose Aldo in devastating fashion has had some people questioning his future as a Featherweight.
McGregor, a seemingly more natural Lightweight has had many people questioning the idea of him making such a large cut again. McGregor himself has been characteristically cool and professional about the ease of his cut. Last year, speaking to ESPN he stated,
"I am a professional in this business, I don't mess around here. I take this game pretty seriously. I'm on point. My weight is smooth-ass. Don't believe everything you hear."
Dana White, in the same interview gave further closure to fight fans, this time on the future title-contender at Welterweight.
White stated, "I think Nate [Diaz] feels his brother should have the fight at 170, but Nick is not going to come back and fight for the title right away."
"There are other guys deserving of a title-shot. Stephen "Wonderboy" Thompson is going to fight for the 170lb title and then we'll see what happens with Nick and Nate"
With Wonderboy set to get his wish and Tyron Woodley faced with a tough challenge. Fans will be wondering does this open the door for a Nick Diaz/Robbie Lawler 2? Or will the returning-Georges St. Pierre's name be thrown into the mix?
Writer: Cillian Cunningham
Comments
comments