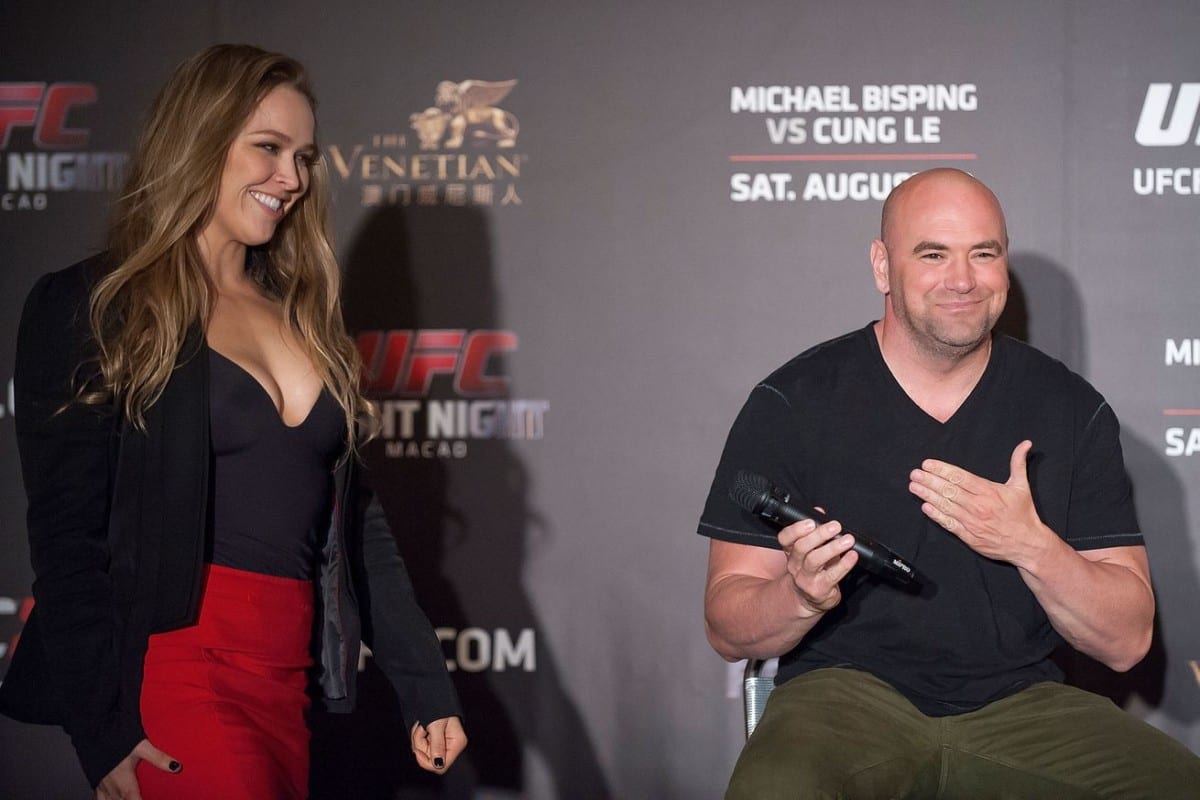 When Ronda Rousey appeared on Ellen yesterday, she made it clear that UFC 207 will be one of (if not) the last opportunities to see her compete.
"I'm wrapping it up, this is definitely one of my last fights", Rousey said. "Everybody better watch because the show isn't going to be around forever."
Now, UFC President Dana White has confirmed the news, and believes the star will be leaving the Octagon for the bright lights of Hollywood.
"I don't want to take the wind out of her sails. I'll let her say her own stuff. Obviously I know what's going on with her, but yeah, it's winding down for Ronda," White told TMZ Sports. "That's up to her to say (how many fights she has left), I don't want to steal her thunder, it's her career, but she'll have enough for us to still enjoy watching her."
"She made a lot of money. She accomplished what she set out to do," White said. "And she loves acting. She loves acting. She's good at it. If she dedicates herself to it, she would be even better at it.
"I think when she says she's done, she's done. At the end of the day, she stopped doing Judo and moved on to Mixed Martial Arts, and I think when she's done with that, she will probably move on to acting."
Comments
comments