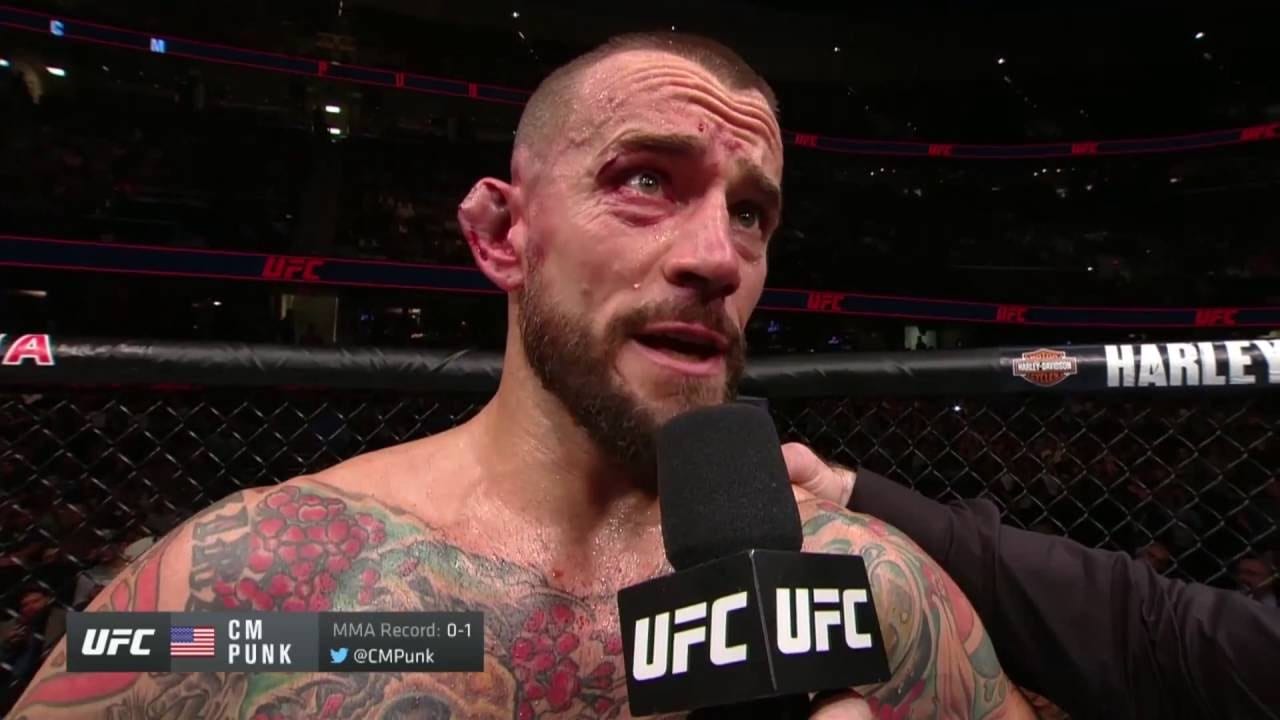 CM Punk's fairy-tale journey didn't end with a fairy-tale end.
The ex-professional wrestler made his UFC (and MMA) debut against Mickey Gall tonight at UFC 203, entering the Octagon to his old wrestling music "Cult of Personality" and beaming from ear to ear.
The smiles didn't last long however, as Gall shot for and scored a takedown seconds into the bout, beating his opponent on the floor before causing Punk to tap at the 2:14 mark of the first round.
Despite the loss, Punk was gracious in his defeat, telling those in attendance he regretted nothing.
"I didn't get to the summit today, but it doesn't mean I'm going to stop," Punk said in his post-fight interview. "I will be back. This is the most fun I've ever had."
"In life, you go big, you go home, this is a hell of a challenge, but I'm not going to quit, this doesn't mean I'm going to stop. I will be back, believe it or not. I know there's a lot of doubters, but life's about falling down and getting up."
As for Gall, with victory came another shot to make an impression on the microphone, and an impression he made as the youngster called out fellow up-and-comer Sage Northcutt.
"Its been crazy, there has been a lot of hate [regarding CM Punk] out there, not just in MMA but in the world," Gall said. "Fuck the hate, man, we're all going to be dead in 100 years. Next, I want Super Sage Northcutt."
What comes next for both men is a yet uncertain, but one thing is for certain; Gall has a long career ahead, while Punk has one considerably shorter.
Dana White tells me that if CM Punk has another fight, it probably shouldn't be in the UFC

— John Pollock (@iamjohnpollock) September 11, 2016
Comments
comments