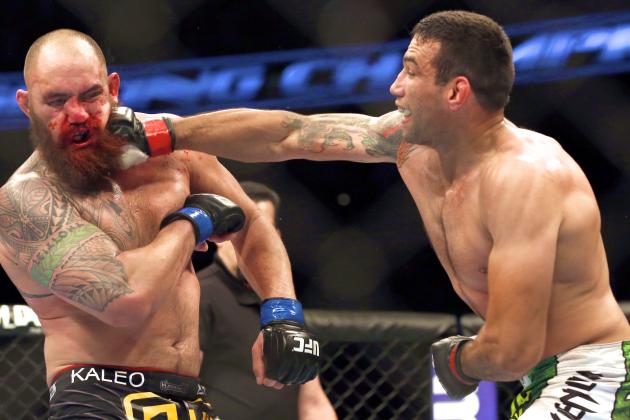 Fabricio Werdum and Travis Browne went three rounds at UFC 203, but it seemed fifteen minutes wasn't enough to shirk any animosity between the two.
With a heated stare down taking place at the pre-fight press conference, it was no surprise the fight was a heated affair. At one point, Browne bizarrely stopped fighting to complain of a broken finger, something which almost certainly qualifies as a verbal submission. Instead, he was allowed to continue to the fights conclusion; a decision victory for Werdum.
After the fights end Browne's coach, Edmund Tarverdyan approached the victorious Werdum, shouting. In response, Werdum delivered a (lazy) front kick, pushing Tarverdyan away.
UFC president Dana White immediately entered the cage, expelling Browne's corner and taking control of the situation.
No word on if any of the parties involved will receive any punishment.
Watch the post-fight scuffle below:
Comments
comments