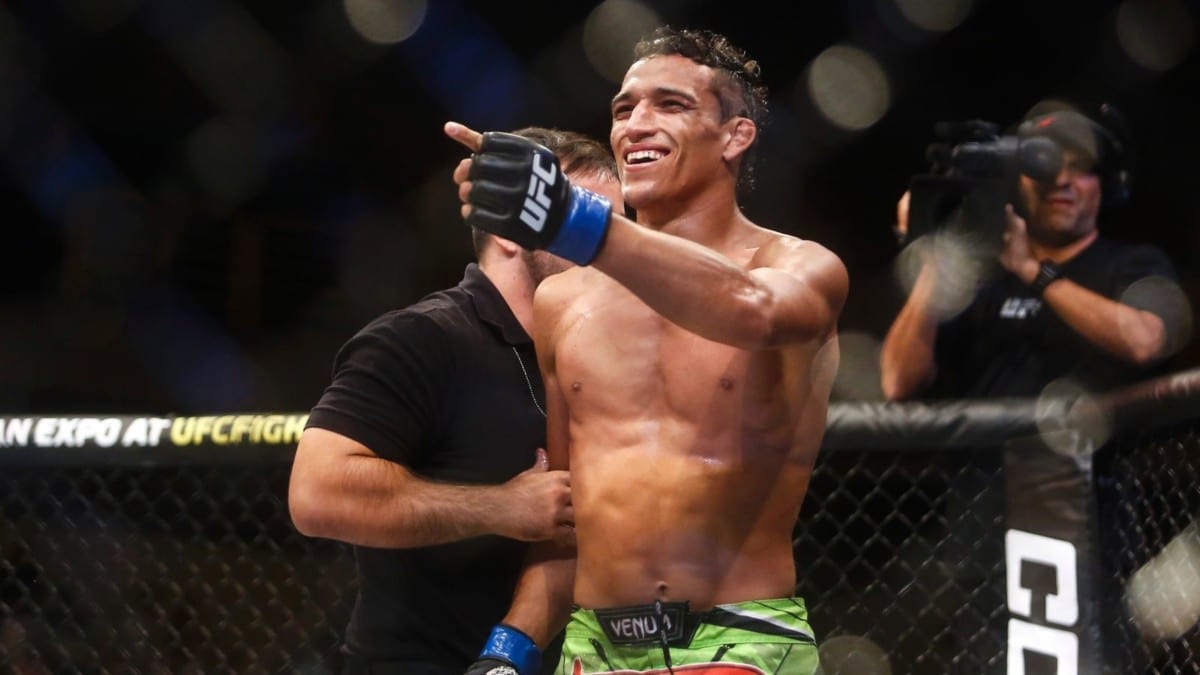 UFC featherweight Charles Oliveira has missed weight by nearly 10 pounds in advance of his UFC Fight Night 98 bout against Ricardo Lamas in Mexico City. Oliveira measured in at 155 pounds at today's weigh-in. Lamas made his contracted weight of 146 pounds.
The fighter they call 'Do Bronx' has been stripped of 30 per cent of his purse for essentially weighing in a full weight class above his opponent. Lamas, to his credit, has agreed to take the fight, as per UFC exec Reed Harris.
Who takes the co-main event at #UFCMexico: @RicardoLamasMMA or @CharlesDoBronxs? https://t.co/jpsjhkXmca

— #UFC208 (@ufc) November 4, 2016
Lamas was originally intended to fight BJ Penn at the recently-scrapped UFC Manila card in the Philippines. However, the entire event was cancelled when headliner Penn withdrew through injury, leaving Lamas without any opponent. The UFC moved quickly to find another opponent for Lamas in Charles Oliveira but the news of his failed weigh-in makes this a less than ideal situation for the Lamas.
Lamas would have been entitled to pull out of the fight but with the Penn bout falling apart recently too, the former featherweight #1 contender didn't consider that an option.
"Ricardo was like, I'm fighting, never even blinked," said Harris.
So now, 30 per cent of Oliveira's purse will go to Lamas as a punishment and nor will the fighter be allowed to enter the cage at anything higher than 165 pounds (10 pounds higher than the his initial weigh-in figure).
Oliveira has had repeated issues with reaching the featherweight limit, having failed to make the weight four times in his UFC career. It's likely the promotion will insist on him moving up for his next appearance.
Elsewhere, Felipe Arantes also missed weight, coming in at 138 pounds for a bantamweight fight with Erik Perez, although being just two pounds is much less egregious. Arantes will be fined 20 per cent of his purse for the infraction.
UFC Fight Night 98 takes place in Mexico City tomorrow night.
Comments
comments