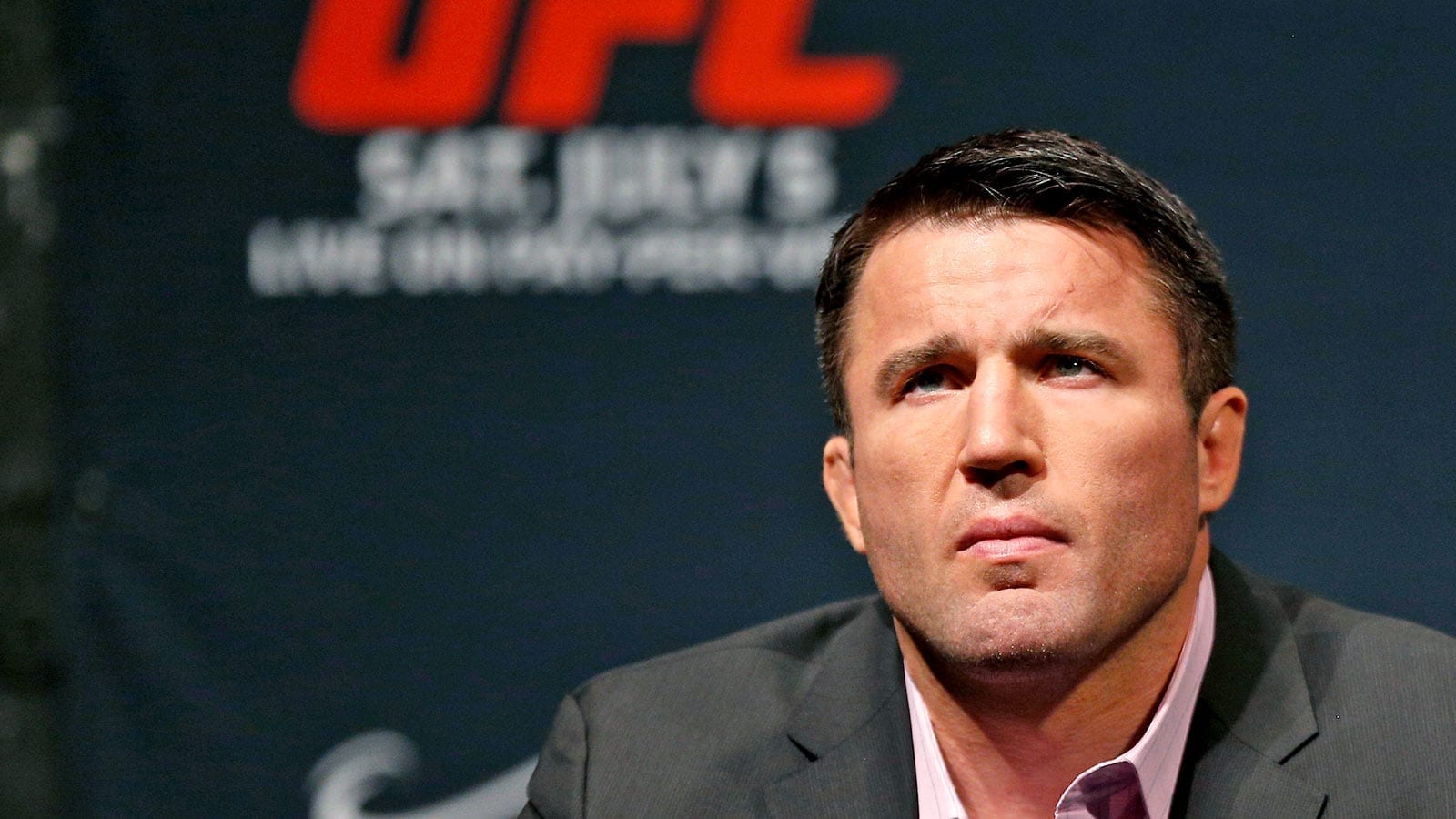 The American Gangster from the mean streets of West Linn, Oregon has a new home.
Chael Sonnen has parted ways with the UFC, and has signed with Bellator MMA. The news was first reported by the Associated Press.
Sonnen has been in training for a return to mixed martial arts after a three year absence from the sport. He recently completed a two year suspension from the Nevada State Athletic Commission and had begun undergoing USADA testing protocols, and has been tested four times since announcing his intentions of returning.
As of yet, no opponent or date has been announced for Sonnen's debut in Bellator, but is quoted by AP reporter Greg Beacham as indicating an interest in a bout with MMA legend Tito Ortiz.
I asked Chael Sonnen when and who he wants to fight first with Bellator: "The Bad Boy vs the Bad Guy in November, and that's a quote."

— Greg Beacham (@gregbeacham) September 16, 2016
While Sonnen may be 39, his signing for Bellator must be considered a fantastic acquisition. Before his suspension, Sonnen was considered one of the biggest names in the sport, with his infamous trash talk turning him into one of the larger pay-per-view draws in the UFC.
Moments after the news broke, Bellator MMA President Scott Coker spoke with Ariel Helwani of MMAFighting.com, stating:
"Chael is an incredible athlete that has competed at the very highest levels of the sport, and I know that he is going to continue to do just that here at Bellator. When we were signing him, Chael was adamant that he wants to compete in three divisions here. He already has unfinished business with Wanderlei Silva, but he also wants to fight guys like Tito Ortiz, Fedor Emelianenko and even Rory MacDonald at middleweight. These are all fights that I'd be very inclined to watch, so hopefully we can put some, if not all of these match-ups together starting before the end of the year."
As for Chael? The only official comment was found in a simple tweet.
The Rulers Back.

— Chael Sonnen (@ChaelSonnen) September 16, 2016
Comments
comments