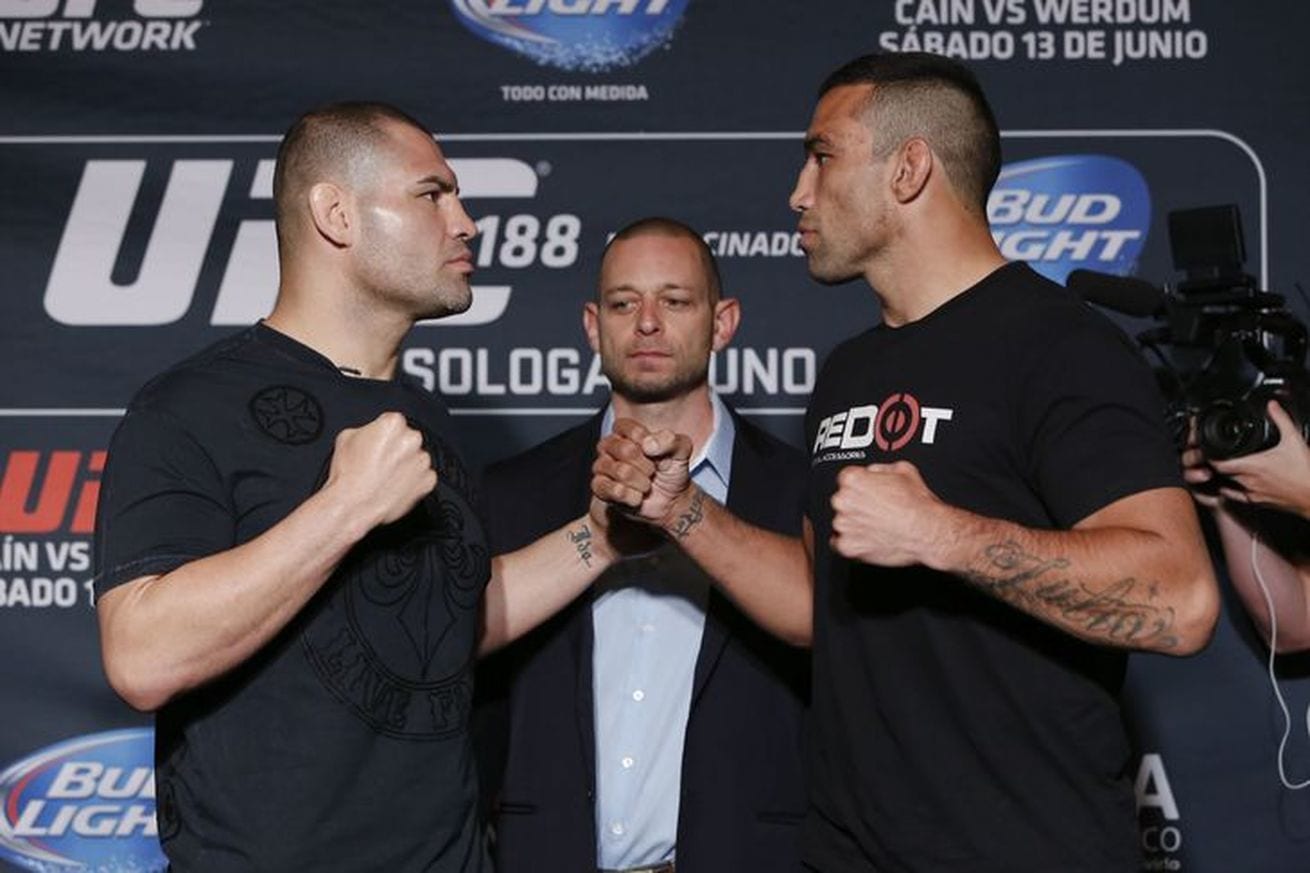 Former heavyweight champions Cain Velasquez and Fabricio Werdum are likely to meet in the Octagon for a second time at UFC 207.
With current champion Stipe Miocic set to take some time off until 2017, after having fought three times in nine months, the two top contenders are set to rematch before the year ends.
Cain Velasquez, who lost his title to Werdum last year, appeared on UFC Tonight earlier this week to announce his interest in the rematch, describing it as "personal."
https://www.youtube.com/watch?v=4eAJbNq9VCg
In response to those comments, Werdum verbally agreed to the bout in an interview with Brazilian outlet Combate, describing the fight as a "semi-final."
The two men are the top ranked behind the champion, and Werdum believes it's the rightful fight to make in order to decisively prove who should face Miocic next.
"It would be like a semi-final," Werdum said. "The next challenger[…]is among one of us. Doing this fight, we will know who is deserving more, if it's me or him."
MMAJunkie reported earlier today that both fighters have been officially offered the contest, and with both wanting to fight before the year is over, UFC 207 appears the most likely host.
UFC 207 takes place at the T-Mobile Arena in Las Vegas, Nevada on December 30.
Comments
comments